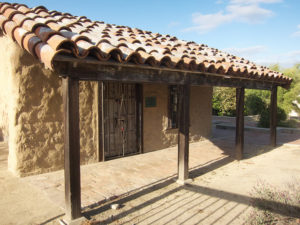 Join the Native Daughters of the Golden West Poinsettia Parlor number 318 and The City of San Buenaventura Parks And Recreation for an Open house at the Ortega Adobe 215 w. Main St.
Sunday, September 9th – 2:00 p.m. – 4:00 p.m.
Hear a presentation on the history of the Adobe by Ernie Calvillo and have a tour conducted by Dolly Attaway.
Visit and learn about this historical landmark, including its colorful past. The Ortega Adobe is the original site of the famous Ortega Chili. No RSVP needed for this free community event. See you there!
Refreshments to follow. Parking is available.