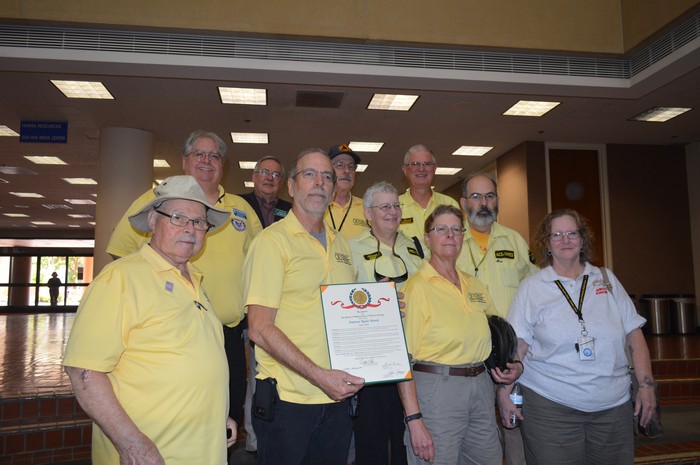 At their June 12 meeting, the Ventura County Board of Supervisors recognized the county's Amateur Radio (Ham Radio) volunteers by designating June as "Amateur Radio Month."
In presenting a proclamation to local radio operators, the Board cited the many hours of training and instruction the volunteers devote to serving the region in times of emergency.
Amateur (or "Ham") Radio operators gain operating privileges by passing examinations that qualify them for licensing by the FCC. Some then undergo training to support the county's emergency services agencies or they may affiliate with the Amateur Radio Emergency Service to serve agencies such as the Red Cross when there's a need for skilled communicators. A recent report showed there are over 3,475 licensed operators in Ventura County.
Locally, the Thomas Fire saw communications volunteers pressed into service in Ventura County during last year's fire emergency. On a larger scale, the hurricanes of 2017 saw Amateur Radio used as the only workable link to some of the impacted islands and communities in the Caribbean.
In Ventura County, the Ham Radio communicators also support activities such as community events and they conduct weekly on-the-air drills to assure their equipment and operating techniques are current. Amateur Radio operators are unpaid volunteers who also purchase and maintain their own equipment.