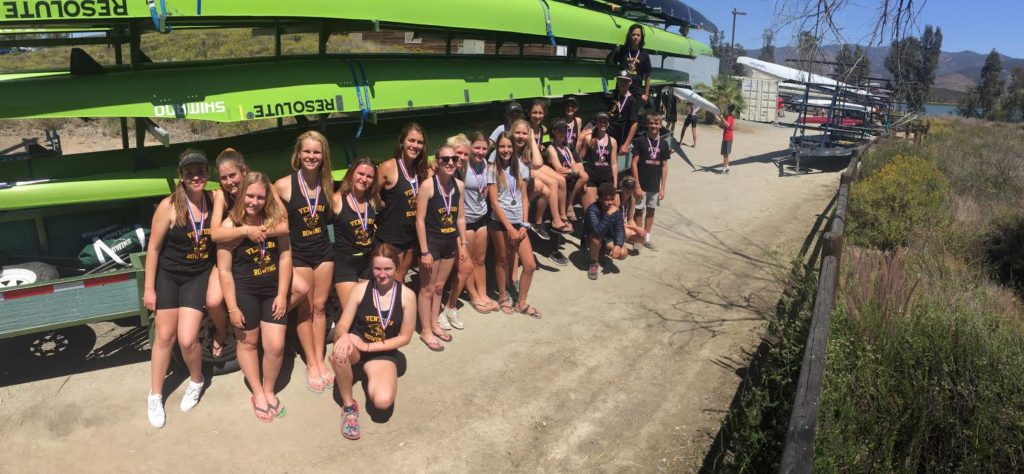 For the first time ever, Casitas Rowing attended the US Rowing West Coast Scholastic Championship, a race that focuses its events by school and highlights the participating students. The team entered into 5 events and medaled in every event!
Schools medaling were Foothill Technology High School, Ventura High School and Cabrillo Middle School.
Visit the www.CasitasRowing.org for more information.