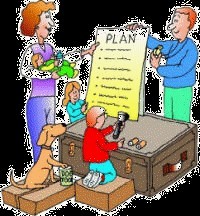 How prepared are we for the next disaster? Attend "A Call to Action", a community-wide disaster education forum, presented by the Ventura Council for Seniors on Tuesday, February 20th.
It will take place at Ventura Adult and Continuing Education, 5200 Valentine Rd. Registration will begin at 9:00 am. The program will be from 9:30 to 11:30 am and will include a personal story of loss and resiliency, and a panel that will discuss useful advice in disaster preparedness.
Spanish language interpretation will be provided. A free lunch will follow, courtesy of the Downtown Ventura Rotary. Please RSVP to 648-3035.