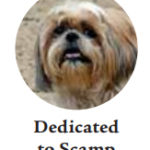 • by Jim Reilly President National Police Dog Foundation
When we evacuated from our National Training Center (NTC) campus on the night of December 4, we weren't sure if we would have a home to come back to after the devastating Thomas Fire swept through our canyon.
We are so grateful to everyone who has supported us during this difficult time and we know that many of you have wanted to help in some way. Our goal is to stay the course and move ahead into 2018, focused on recruiting more rescued dogs, forming more new Search Teams and welcoming more veteran Teams to train onsite than ever before.
All the while, we will be cleaning up and rebuilding the parts of the NTC that were lost to the Thomas Fire, including Search City, parts of Industrial Park and our campus in general.
We still have a job to do and will continue to put all donations to good use. All gifts will help strengthen our operations as we move forward, including our recovery and rebuilding efforts.
Thanks to our new marketing efforts and sponsors, our services are now reaching into even the smallest police departments across the country.
In planning for the 2018 needs of our nationwide police departments, we anticipate having to fund the following requests for assistance:
– Purchasing: 10 grant requests for new police K-9s
– Training: 20 grant requests for police K-9s and handlers
– Medical: 20 grant requests for medical assistance and emergency veterinary care
– Retired Medical: 10 grant requests for retired medical care
– Health Insurance: In 2018, we hope to grant at least 10 annual Police K-9 health insurance plans
– Heat Alarm: In 2018, we hope to save even more K-9 lives and give out 10 police vehicle heat alarms grants
While it is gratifying that agencies have increasingly come to rely on the National Police Dog Foundation to help provide for their needs, it is daunting to come up with the necessary funds to respond to the ever-increasing requests of these agencies. If our forecast holds true, we will need to raise over $270,000 in 2018 to meet expected needs.
The National Police Dog Foundation is an all-volunteer foundation ensuring your donation is applied entirely to the benefit of Police K-9s. To donate go to nationalpolicedogfoundation.org or mail check to National Police Dog Foundation 2390-C Las Posas Rd. Suite #477 Camarillo, CA 93010.
•Mandy Grier has a special bond with her yellow Labrador retriever — the dog is trained to alert Grier, an insulin-dependent diabetic, that her blood sugar is beginning to dip.
"She's been a godsend," said Grier of her canine companion of nearly three years. "She has definitely made it easier on me." Mylow is trained to alert Grier when her blood sugar drops to 80.
"The first time she did it at home it was pretty amazing," said Grier. Through her keen sense of smell, Mylow is able to detect that Grier's glucose level is dropping.
The dog raises her tail, locks up like a statue and stares directly at Grier until she tests her blood sugar.
The downside is that a dog like this can cost as much as $25,000.
• Did you ever wonder if anything is going on while dog is sleeping and dreaming? According to a new study they may be learning, Researchers in Hungary trained 15 pet dogs to sit and lie down using English phrases instead of their Hungarian.
Afterward, the scientists attached small electrodes to the dogs' heads to record their brain activity while they slept. Electroencephalograms (EEGs) showed that during 3-hour naps, the dogs' brains experienced brief, repeated moments of "slow-wave" brain activity lasting several minutes. Nested within these slower oscillations, were "sleep spindles," bursts of activity lasting 0.5 to 5 seconds that look like a train of fast, rhythmic waves on EEG recordings—and are known to support memory, learning, general intelligence, and healthy aging in humans and rats.
But this is the first time they've been studied in detail in dogs. The scientists discovered that the number of spindle sessions per minute correlated with how well the dogs learned their new, foreign vocabulary.
•A recent study found dogs to be "smarter" than cats. But one of the scientists who conducted the research says it's not quite that simple.
"We did not study their behavior, so we make any claims about how intelligent they are," researcher Suzana Herculano-Houzel, an associate professor at Vanderbilt University, stated.
Although they didn't observe behavior, Herculano-Houzel and her colleagues did observe the number of neurons in the brains of different animals, including two dogs and a cat. "We count cells by dissolving the brains ― literally turning them into soup ― then counting floating neuronal nuclei under the microscope," she said.
She noted that the dogs and cat used in the study had died of natural causes and their bodies were donated to science. The researchers found that dogs have "about twice as many neurons in the cerebral cortex as cats do."
She acknowledged that the researchers' sample size was small. But in this case that doesn't really make a difference. Since neurons are the brain's "information-processing units. Whatever species has the most neurons in the cerebral cortex is therefore expected to be capable of more complex and flexible behavior."
The study suggests that dogs have the "biological capability" for more complex and flexible behavior than cats. But researchers still can't be sure whether dogs are using that capability to its full potential.
But raccoons were the huge surprise," Herculano-Houzel said. "They have cat-sized brains, but with dog-like numbers of neurons, which places them on par with primates, who as a whole have lots of neurons crammed in small brains."