•SPAN Thrift Store is providing $10 spays and neuters for low inco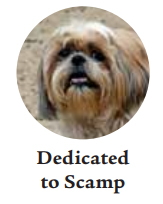 me cat and dog friends.
In the SPAN Thrift Store parking lot 110 N. Olive St. (behind Vons on Main) Friday, October 13th.
Please call to schedule an appointment 584-3823.
•Who Let the Dogs Out 5K on Sat. Oct. 7, 4-8 pm in the Ventura Harbor.
Calling all runners for the 1st annual Who Let The Dogs Out 5K. 100% of net proceeds goes towards the Ventura Police Department K9 Unit. Specifically, the money will be used to purchase medical insurance for all of the VPD K9's. The VPD K9 Unit is not covered by taxpayer funding and relies exclusively on fundraisers and donations.
The 5K is more of an adventure race as it is run on the sand in Ventura Harbor at sunset! All participants will receive a free event shirt, post-race meal provided by the Harbor Cove Cafe, live music, and a beautiful oceanfront course on the sand. There will also be over 30 vendor booths, good food, and family fun! See the ad in this issue for more information.
•One of the most difficult tasks veterinarians must perform is telling people when their pets have a serious disease, especially when the owner has recently experienced the loss of a loved one, says veterinarian Sean Owens, a professor of clinical pathology at the University of California at Davis School of Veterinary Medicine. Research published in the Veterinary Record found pet owners caring for a sick animal have elevated stress levels, general symptoms of depression and anxiety, and poor quality of life similar to people caring for sick human loved ones. It didn't take research to discover this.
•A bill requiring pet stores to only sell certain rescue animals could make California the first state to do such a thing as the legislation headed to Gov. Brown's desk Thursday.
California could be the first in the country to ban the sale of animals from puppy mills or mass breeding operations. Animal rights groups cheered the bill, which was written by Assemblyman Patrick O'Donnell (D-Long Beach).
Private breeders would still be allowed to sell dogs, cats and rabbits directly to people, but pet stores would be required to work with shelters and rescue operations to sell those same animals.
The bill would also require the stores to keep public records that show where each dog, cat or rabbit came from. A violation would mean a $500 fine.
Supporters of the legislation said it will encourage families and individuals to work with breeders or adopt pets in shelters as well as ensure the animals are healthy and sold humanely.
But not everyone supports the bill. Dustin Siggins, director of communications for Pet Industry Joint Advisory Council, said businesses could lose money or even their livelihood if the law is enacted. He also said some consumers are worried they won't have protections that pet stores can offer.
Thirty-six cities in California, including Sacramento, Los Angeles and San Francisco already have similar bans in place, but no statewide bans exist.
•Meet the dogs of Wildwood Correctional Center in Kenai.
"Taz, can you sit down? Do you want a treat?" said Ernie Rogers, an inmate at Wildwood, to his dog, Taz. "Can you sit? Can you give me a paw?"
He and staff said having Taz around for the past seven months has made Rogers more patient, calm, and responsible. He said he's even kept his cool at the most trying times, like when the dog accidentally broke the TV he saved up for 6 months to buy.
It was frustrating, but he knew 114-pound Taz didn't mean it, so he learned to forgive.
The new friendship is helping Rodgers counteract the effects of his negative childhood.
The Special Pet Obedience and Training program started at Wildwood in 2013.
The dogs are rescue animals, and inmates pay for the animal's food and medical care themselves by selling things like food and personal items to other inmates through internal organizations.
Most research on dog training programs in prisons, including a large analysis published in the Prison Journal, shows that they have positive impacts on inmate behavior and help them increase their self-control.
That's the effect dog training had on Jonathan Norton, who learned to work with the animals when he was an inmate at an Arizona prison years ago and is one of the main trainers at Wildwood.
"I come with a positive approach regardless of how the person is coming at me," Norton said. "Then, it's very less likely that anything negative will happen."
Wildwood superintendent Shannon McCloud started the program because she wanted to keep people busy, and she loves dogs.
She said having them around makes everyone happy, including the staff. She's seen how the dogs can completely transform inmates, which improves the overall environment in the prison.
"I mean they're so respectful because they don't want to lose the dog," she said. "They're very good with staff. Very tuned in with the dog. They know the life the dog has had probably wasn't good, and they want to make their life better."
Research supports McCloud's observations, too. Though studies on the programs have limits because of the small sample sizes and few control groups, they found that dog training in prisons reduces recidivism and improves the behavior of long-term prisoners.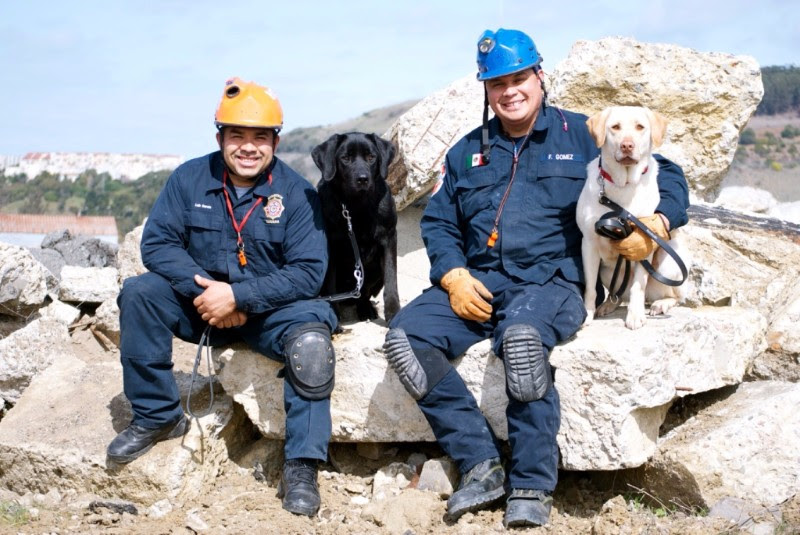 •We don't usually think of adorable puppies as disease carriers but they might actually be making people sick. The Centers for Disease Control and Prevention is investigating a Campylobacter outbreak in people and its link to puppies purchased from a chain of pet stores.
According to the CDC, at least 39 people across seven states have confirmed or suspected cases of Campylobacter bacteria, which can cause diarrhea, abdominal pain and fever. While the investigation is ongoing, federal officials have linked it to contact with puppies sold by Petland, a chain of pet stores based in Ohio.
Twelve of the confirmed cases are in Petland employees, and 27 other people who fell ill either visited a Petland, recently purchased a puppy there, or visited or live in a home with a Petland puppy. According to the CDC's announcement, nine people have been hospitalized and there are no reported deaths.
Petland is cooperating with officials in the investigation. In a statement, the company writes, "The CDC has not identified any failures of Petland's operating system that would lead to any Campylobacter infection." The company says that accordance with the CDC's advice, they will continue their efforts to encourage handwashing after contact with puppies.
While the exact cause of this outbreak is not known, there are a few possible reasons the puppies could be sick. Shelley Rankin, an associate professor of microbiology at the University of Pennsylvania's School of Veterinary Medicine, says that the biggest risk factor is that they're puppies. Like small children, puppies don't have a strong immune system and can more easily get sick. Rankin says that she's seen many outbreak investigations, and it can be difficult to pin down the exact cause.