by Jennifer Tipton
I asked 6 Ventura resident dads:
What's your favorite way to spend Father's Day?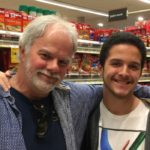 Scott Brown
age 59
Navy engineer
"Hanging with my son Adam, we'll probably go fly Adam's drone."
Scott is dad to 17-year-old Adam.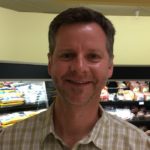 Alan Nelson
age 43
Environmental consultant
"I love starting off with breakfast with my wife Marie and the kids, and then hopefully a barbeque in the afternoon."
Alan is dad to 10-year-old son Tyler and 7-year-old daughter Janelle.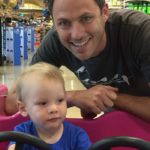 Bret Klopfenstein
age 35
Teacher with the VUSD
"Hopefully be at the beach with friends. I also enjoy playing with my son, his favorite is Legos and he's really good."
Bret is dad to 2-year-old son Bo and he and his wife are expecting!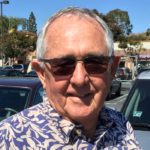 Phil Youker
age 73
Retired computer systems analyst
"I like to spend it with my grandkids, but I also like to watch the U.S. Open – that's golf you know. The final round is always on Father's Day, so I record it and watch it later."
Phil is dad to 2 and granddad to 5.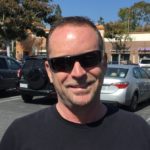 David Potter
age 43
Operations Manager for FedEx
"I like to go out to eat, probably Wood Ranch – food and drink, relax and NOT work! With all the family, of course!"
David is dad to 21-year-old twin boys Nathan and Collin.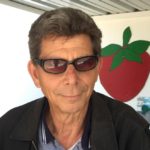 Jim McCurdy
age 66
works for Terry Berries
"I'll spend the day with my grandson doing whatever he wants to do. He's 2, he likes playing with trains and he loves to swim!"
Jim is dad to 1 son, 1 daughter and 1 (very lucky) grandson.