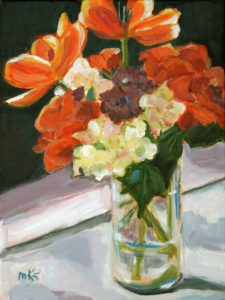 For 22 years they've shared a home; now Mary Kolada Scott and Don Scott are sharing a wall. Her paintings and his photographs will be exhibited until Nov. 26 on the red wall at the Buenaventura Gallery in downtown Ventura.
The show is "His & Hers: He Shoots, She Paints." It will feature acrylic and mixed-media paintings by Mary and digital prints from Don.
The Scotts plan to be present Nov. 19 for a reception in conjunction with the opening of Buenaventura Art Association's Holiday Boutique and the second Arts & Eats mini artwalk between four downtown Ventura galleries. Participating galleries include Buenaventura Gallery, Fox Fine Jewelry, Very Ventura Gift Shop & Gallery and Latitudes. Select restaurants and shops will be offering small bites as art lovers and holiday shoppers stroll between galleries.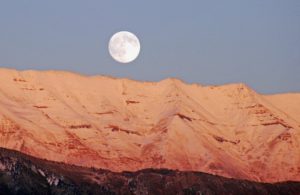 Buenaventura Gallery, at 700 E. Santa Clara St., Ventura, is open 11 a.m. to 5 p.m. Tuesdays through Sundays.