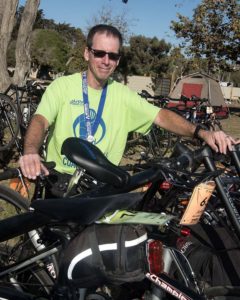 Darren Gonser is a 16 year veteran of the Arthritis foundation California Coast Classic Bicycle Tour. This is the 16th year and he has participated in all of them.
The Arthritis Foundation's California Coast Classic Bike Tour is a scenic bike ride that takes place over 8 days and covers 525 miles along the coast on Highway 1 that benefits the Arthritis Foundation by raising vital funds needed to find a cure for arthritis.. The Tour starts in San Francisco and ends up in Los Angeles with a stopover in Ventura.
This ride has already raised over $1 million to benefit the 50 million adults and 300,000 suffering from arthritis!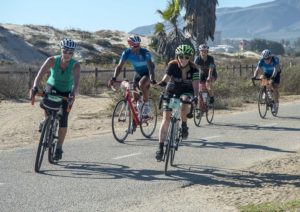 Photos by By John Ferritto