While on vacation all of these Breeze readers were sure to take the paper with them to read all of the local news.
---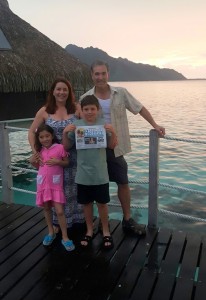 Bryan, Christine, Carter and Sedona Moore enjoying  Tahiti. Hilton Moorea Lagoon and Spa. Moorea is one of the islands of Tahiti. We stayed in an overwater bungalow and had black tip reef sharks swimming below our bungalow. Most amazing.
---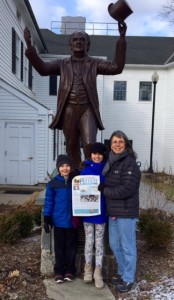 Linda McMillan with grandchildren Teagan 10  Jack 8 in Bechtel, CT with Phineas Taylor (P.T.) Barnum born in Bechtel 1810
---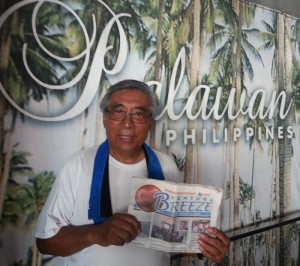 SORIANO David Soriano enjoying the Breeze in Palawan, Philippines. This was his first visit to the Philippines. He traveled with his two daughters and his nephew.
---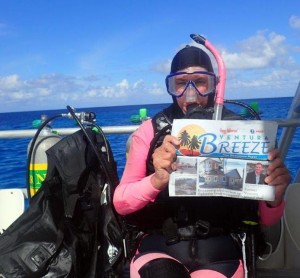 Suzanne Lang in the Turks and Caicos diving with the fishes/sharks/turtles/barracudas etc.
---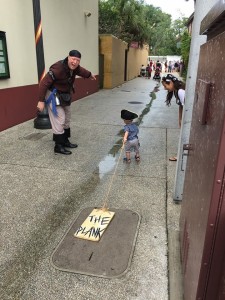 Cody on vacation with mom Dominique at "Talk Like a Pirate Day" in St Augustine Florida with an unknown pirate