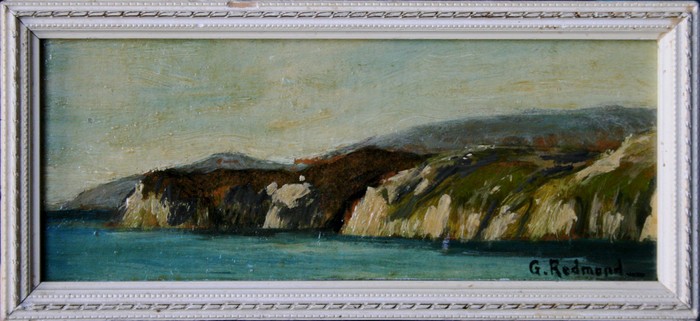 The next addition to Buenaventura Art Association's California Heritage Collection includes a tiny painting that's likely to be a big deal for collectors of historical regional art.
"California Coastal," a framed, 3-by-7-inch oil on board, is by Granville Redmond, a painter internationally known in the early part of last century for his Tonalist and Impressionist landscapes and seascapes. It is among 10 paintings being unveiled in a Feb. 16-March 19 exhibition at the Buenaventura Gallery in downtown Ventura.
Buenaventura Gallery, 700 E. Santa Clara St., is open 11 a.m. to 5 p.m. Tuesdays through Saturdays. Private viewings of the California Heritage Collection also are available by appointment. For more about BAA or this special collection, visit www.californiaheritagecollection.com, www.buenaventuragallery.org, or call 648-1235 during gallery hours.