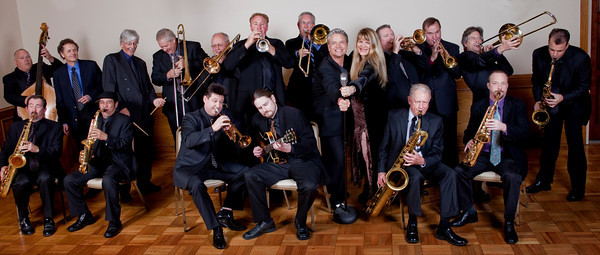 By Dean Adams  Lead Trombonist  Director
It is time for our second annual Mentor/Protégé program with the Ventura Jazz Orchestra.
The Mentor/Protégé Programs purpose is to incorporate students into a professional working and to perform with the Ventura Jazz Orchestra at the Poinsettia Pavilion Ballroom.The idea is to give the protégé real world experience by playing in a professional band with their own mentor.
Students must be Ventura or Santa Barbara county residents, high school age, and play their instrument at an intermediate level or higher.
Call  646-8594 Please leave message with return phone number and best time to call so that we can conduct a phone interview.
Rehearsals  are held at the Poinsettia Pavilion on March 10, 17, 24 with  dress rehearsal March 31st (All Thursdays, 7-9:30 pm)
Performance will be the Ventura Jazz Orchestra Spring Swing Big Band Dance/Concert on Friday, April 8.
For more information about the band, visit our website: http://www.theventurajazzorchestra.com.