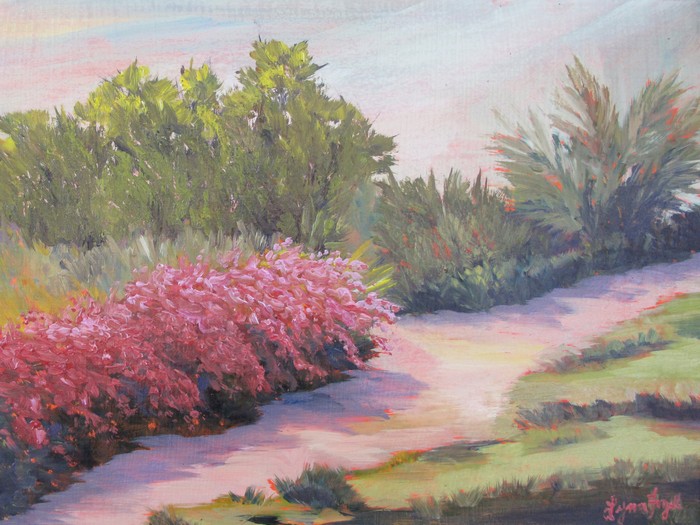 Wendy Winet (formerly Wendy Lefkowitz) and Lynn Fogel will display their art at Fox Fine Jewelry from January 21 – March 6, 2016. An artists' reception will be held on Saturday, January 23 from 6 – 8pm.
Wendy Winet, a New York City native, has drawn and painted since she was a young child. Her family valued art education, taking weekly trips to the museums. Remembers Winet of the Museum of Modern Art. Winet graduated with a Bachelors of Fine Arts in Fashion Design from Pratt Institute.
Lynn Fogel has always been an artist, although she left the art world and worked in corporate jobs. But she was unhappy. Fortunately, it didn't take Fogel long to return to her calling.
Fogel grew up in Santa Barbara, moving to New York City for her corporate career. Unfulfilled, she returned to art, training at The New England School of Art and Design, and at Montserrat College of Art.
Fogel returned to Santa Barbara in the early 90's. For the next 19 years she sold her art at the weekly Santa Barbara Arts and Crafts show on the boardwalk, along with other local galleries. Last year she moved to Ventura.
Fox Fine Jewelry hours are Monday – Thursday, 10:30 – 7:00pm; Friday and Saturday, 10:30 – 10:00pm; Sunday 12:00 – 6:00pm. Fox Fine Jewelry, 560 East Main St.