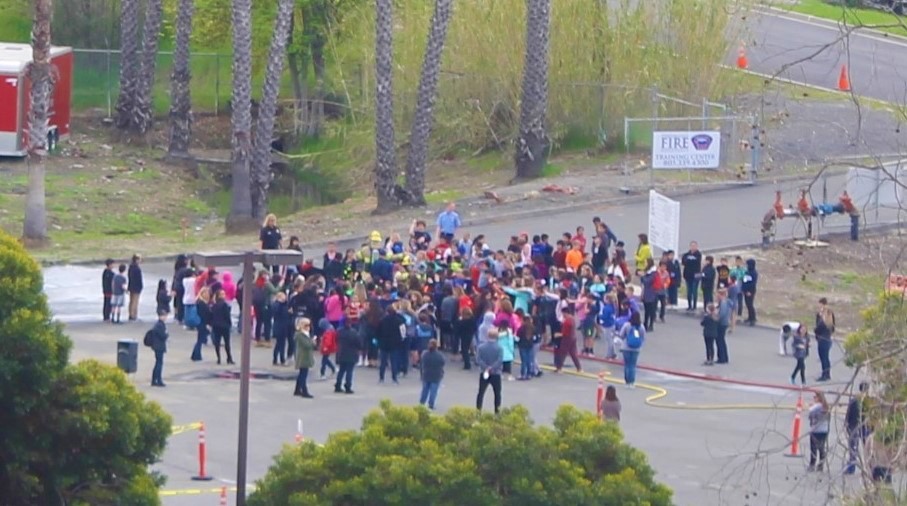 About 700 Ventura fourth-graders attended the Fire Safety Day offered by the Ventura Fire Department. The event was held at the fire department training site located on Alessandro Dr. just off of Seaward.
In leading the day Ventura Fire Chief David Endaya stated" The event helps instill in children the importance of having emergency exits in homes. And they take the information home with them to share with their parents."
The students, who take it very seriously, write essays based upon what they learned and one student will receive the Hydrant Award for the best essay.