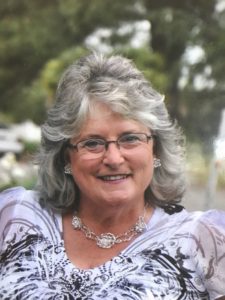 by Velma Lomax, Trustee Ventura Unified School District
Your vote counts and I take the responsibility of voting and the responsibility of representing my constituents very seriously. And, thank you for placing your continued confidence in me as a Board Member. Having served as a Board Member for the past 25 years, it is exciting to continue for the next four years.
My planned focus for this next term is to make sure that educational opportunities are available and equitable to all students of our district. We are a Unified School District and we need to make sure that we remember that we represent all students regardless of which schools they attend. Bottom line, our job is to be the voice for all students.
I also intend to continue the focus on Career and Technical Education (CTE). As a retired CTE teacher, I know the importance of giving our students a skill and experience regardless of their future education pathway. I have seen students who would not otherwise attend college decide to go and graduate from college after being exposed to skills in CTE courses. I firmly believe that ALL students can learn given exciting, engaging and meaningful instruction.
Finally, I want to continue the important work of making sure that our employees are paid well. Funds are dwindling, but we can become creative to make sure that our employees are honored and valued for their hard work. It takes all the employees, certificated and classified to make education work – we need to honor that.
Again, thank you for re-electing me to the Ventura Unified School District Board of Education. I will use my passion and influence to work hard for all the students and families of our District.
Velma Lomax, Trustee Ventura Unified School District (805)216-0363