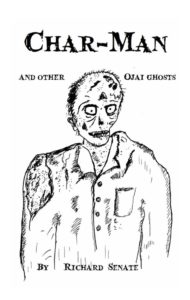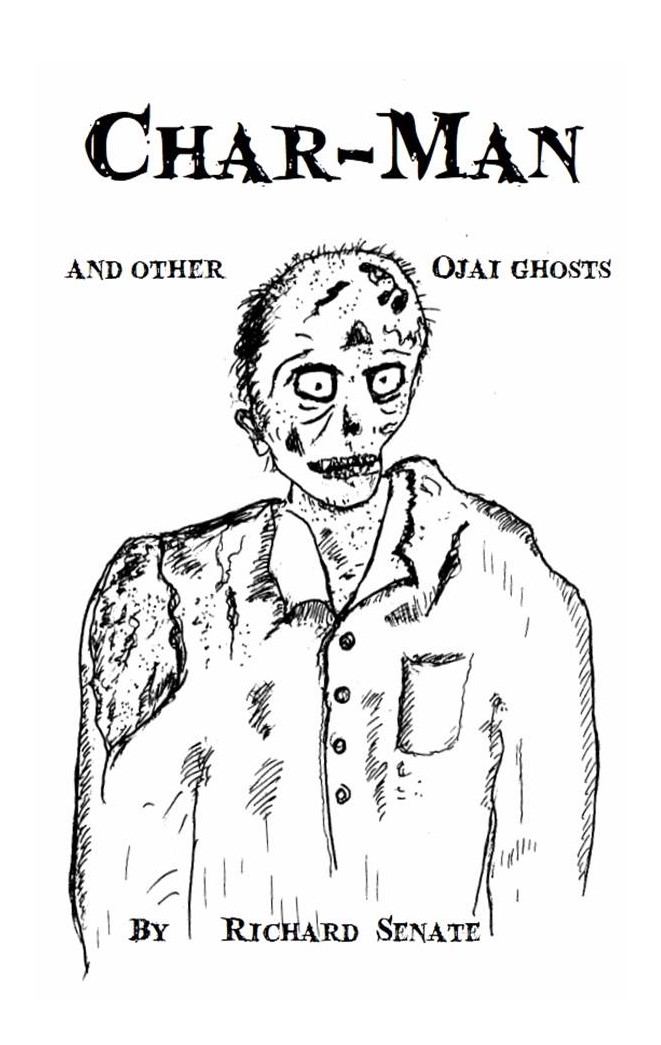 Mr. Richard Senate Ventura Counties premiere ghost hunter for forty years has released a new book about ghosts in the Ojai Valley. Titled; "Char-Man and other ghosts of the Ojai Valley" it give a clear description of the many legends of the Char-Man phantom.
"Char-Man is the best known ghost in the Ojai Valley,"recalls Mr. Senate in a recent interview. "People have reported seeing the apparition of the burned man since the great forest fire of 1948. Originally it was thought it was the restless ghost of a firefighter who lost his life in that terrible fire. The only problem with the theory is that no lives were lost in the 1948 blaze. The first real report of the ghost appeared in the Star-Free Press in 1951 when the newspaper had a story of the reported ghost attracting dozens of hot rodders on Creek Road seeking the specter." It seems that Char-Man isn't the only persistent phantom in the Valley. He is joined by a headless horseman, a ghostly bride, and a mysterious vanishing car. Even one of the bridges that cross San Antonio Creek is reputed to be haunted by spectral children who lost their lives when the bridge failed in a terrible rain storm.
Mr. Senates new work list these and other tales of haunted treasures and a few bizarre monsters like the huge fish in Lake Casitas and the accounts of the mysterious water horses that race on the bottom of the lake!
The book will be available at the gift shop of the Ojai Valley museum and at some of the Fall events hosted by Mr. Senate, such as the Dudley House tours on October 7 (Sunday) from 1 to 4.
For more information contact Richard Senate at 805-200-8658 or at hainthunter@aol.com or at his Facebook page "Richard Senate Ghost Hunter" or Richard Senate.com