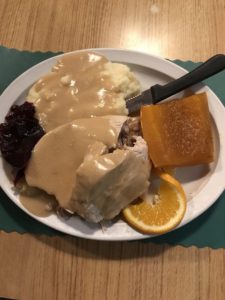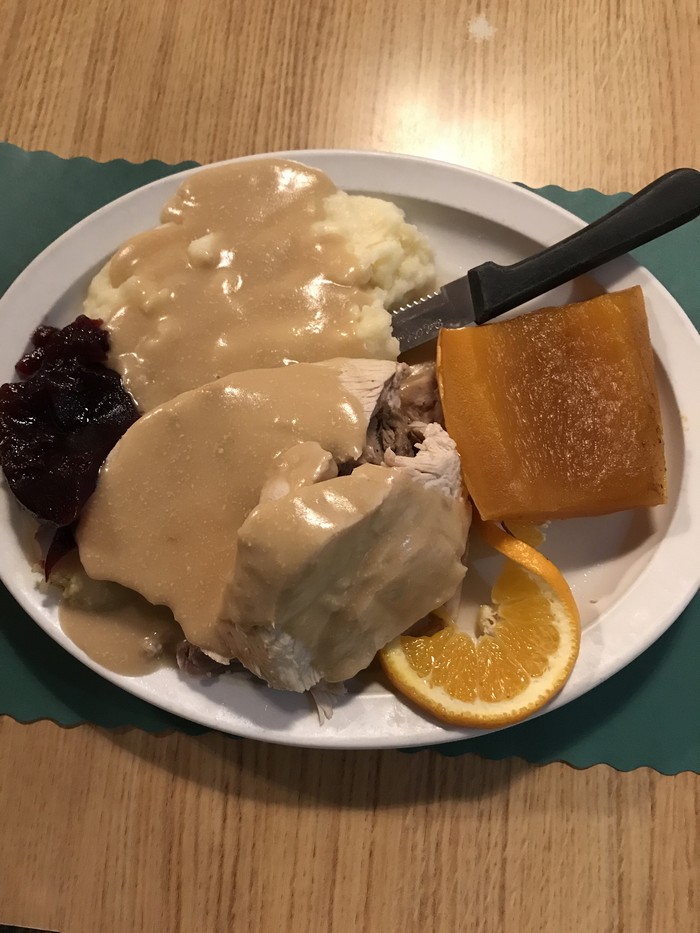 by Jennifer Tipton
Serving as a family restaurant since the 1980s, the Hill Street Cafe is located at 1050 South Hill Road.
The ambience is festive; the staff wears Hawaiian print shirts, there is garland strung with lights and foil birds and pineapples hang from the ceiling.
The booths are private with a little lace curtain along the top of the cushy vinyl seats, separating them from the next and there are more tables toward the back. Although there is a large outdoor patio, Hill Street Cafe is not dog friendly. Because of the location, parking is never an issue.
The menu at Hill Street reminds me of a little diner my father used to take me to on the east coast when I was small, sensibly called, "The Little Diner". The meals there had a home cooked quality, but at Hill Street, they've also added some more distinguished selections.
The "Hillstreet Breakfast" menu has the traditional selections such as Bacon and Eggs, Steak and Eggs, Corned Beef Hash and Eggs … there are twelve of them and each is served with home fries, hash browns or fresh fruit and freshly baked biscuit, muffin or toast. Prices $7.75 to $12.95.
The eleven omelets offered include the "Hillstreet Special" with bacon, tomato and cheddar cheese topped with sour cream and guacamole. Omelet's come with the same sides as the traditional breakfasts. Prices $9.25 to $10.45
From the griddle come pancakes (buttermilk or blueberry), short stack or full, Country French Toast and three different Belgian waffle selections. Prices $6.25 to $9.25
Two of the more distinguished breakfast selections are Eggs Benedict or Huevos Rancheros for $10.95.
A full page of sandwiches varies between the classic Rueben to a Fresh Garden Pita stuffed with vegies. There are eighteen sandwiches to choose from and each comes with your choice of Curly Fries, Steak Fries, Fruit, Coleslaw or Potato Salad. All from $9.75 to $10.75
The light lunches have a couple of those "not found at your average diner" choices like the BBQ Salmon or Grilled Orange Roughy and as the menu goes on there are the "typically found at the average diner" choices such as chicken fried steak or the always popular grilled liver & onions … well, you decide.
Salads and burgers galore and a dinner menu that offers Southern Fried Chicken and Old-Fashioned Pot Roast along with many, many others. Dinners come with homestyle soup or salad, baked or mashed potatoes, a variety of breads, rolls or a muffin and vegetable of the day. Dinners range $12.95 to $15.95
Service was outstanding, our server's name was "Brigett".
Hill Street Cafe serves beer, wine, champagne and has loads of specials from the weekend brunch with all you can drink mimosas to kids eat free all-day Saturday! Seniors always get 5% off and dinner specials change daily. We were there August 29th, our server, Brigett was outstanding and the special was Turkey and Stuffing. (Thanksgiving in August?)