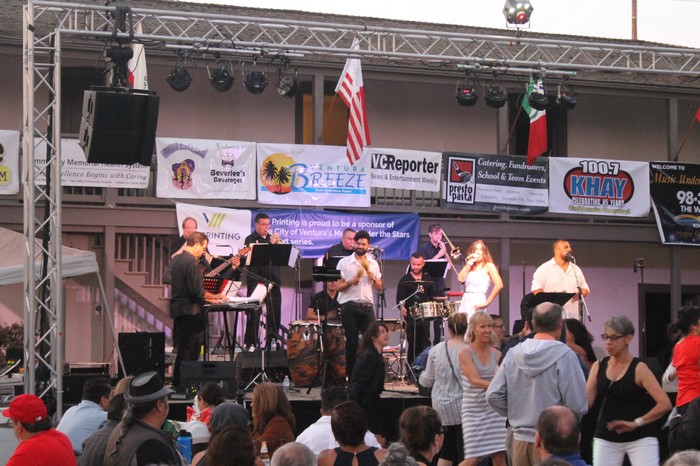 The last concert of the 31st summer concert season Music Under the Stars, held at the Olivas Adobe featured Janeen Puente and her Latin Orchestra. The concert was sold out as were 6 of the 8 presented. Next year promises to be another great season so when tickets become available you had better buy them early.
www.cityofventura.ca.gov/957/Music-Under-the-Stars.
The Olivas Adobe's Historical Interpreters invite you to a Day on the Rancho, on Sunday, September 23 from 11 am- 3 pm. Enjoy this free event which will include hands-on activities, food, mariachi music, Ballet Folklorico Bell Arts dancers, storytelling, and crafts. Tours of the beautiful historic Olivas Adobe will also be offered. The Olivas Adobe is designated as California Landmark No. 115 and was placed on the National Register of Historic places in 1979. Located at 4200 Olivas Park Dr.