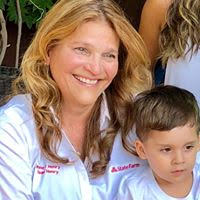 Irene V. Henry has announced her candidacy for Ventura City Council – District 1. Ventura's Westside resident and civic volunteer since 1990, Irene Henry vows to be the voice for her District.
Irene Henry is a hardworking citizen with a proven track record.  She has volunteered extensively as President of Ventura Downtown Rotary; two-year President of Boys & Girls Club, leading a $1million capital campaign fund; a ten-year High School Volleyball Coach; and Ventura College Foundation Scholarship donor. She currently serves as the Ventura High School Rotary Interact Advisor and volunteers at the City Center.
As an engaged community member, Irene is committed to bringing Accountability, Balanced Growth (environmental sensitivity paramount) and Cohesiveness to the district and the city. Working towards solutions to the city's vagrancy issues, making sure that we have a sound plan for our future water needs and making sure that we as a city maintain a cohesive focus in light of our first district- based election, are some of the issues that she's ready to tackle.
"This is our first City District election and I will look to be the voice for District 1. At the same time, I will bear in mind that I will be working for the good of all of Ventura. Though we are Districts, we are still one, 'Ventura Strong,' " remarks Henry.
For more information please visit https://bit.ly/2ME7GZV.