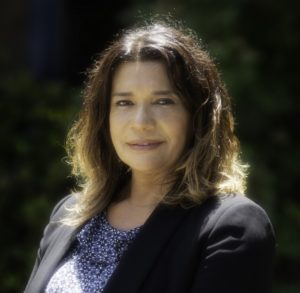 Cabrillo Economic Development Corporation announces the addition of Luz Soto as its Director of Property Management and Resident Services. Soto returns to Cabrillo, where she previously served as Director of Property and Asset Management from 2005 to 2013.
Soto oversees Cabrillo's residential portfolio, which includes 26 affordable communities that serve nearly 1,200 low-income families.
"With more than 20 years of property management experience, Luz' strong leadership skills ensure the successful operations and management of Cabrillo's rental portfolio," said Cabrillo Chief Executive Officer, Margarita H. de Escontrias.
Overall, Soto is responsible for the oversight of property budgets; the timely turnover of vacancies and delinquencies; and all legal matters related to tenant-landlord laws and fair housing issues. She will also manage Cabrillo's Resident Services program, which provides ongoing resources as well as social and educational programs to provide a ladder of opportunity for residents.
Most recently, Soto served as Senior Vice President of Property Management and Resident Services with Abode Communities, where she managed 35 affordable housing developments with 2,319 homes that served 6,300 low-income people.
Prior to 2005, Soto worked as the District Property Manager for the Brackenhoff Management Group, where she managed a 1,300-unit tax-credit portfolio throughout California. She also worked with Goldrich & Kest Management, Inc., where she oversaw a residential portfolio consisting of 8,000 units, including HUD Project-Based Section 8, Tenant-Based Section 8, and Sections 202, 811, and 236.
Cabrillo Economic Development Corporation's mission is to provide comprehensive housing services and community economic development activities through a community-building approach that facilitates self-sufficiency for individuals and families who are most lacking in opportunity in Ventura and Santa Barbara counties. Incorporated in 1981, Cabrillo's early roots were in response to a farmworker community's demand for secure housing. Although this continues to be important, today there is a more widespread need for affordable housing in this region. As such, Cabrillo now provides housing for low- to moderate-income residents and families, including farmworkers, seniors, veterans and individuals with special needs.