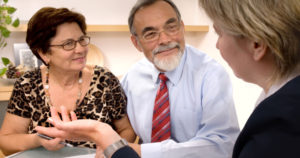 The diagnosis of Alzheimer's disease makes planning for the future more important than ever. Concerns about care provision and programs that can help offset costs mean that families need accurate information about legal and financial planning specific to the disease.
This program will cover information for families and individuals dealing with Alzheimer's disease or a related dementia.
Topics covered will include:
Making legal plans that fit your needs
Legal documents you'll need and what they mean for all of you
How to find legal and financial assistance
Practical strategies for making a long-term plan of care
Tax deductions and credits
Government programs that can help pay for care
Legal and Financial Issues will be held in the East and West parts of Ventura County. On Tuesday, August 15th from 10 a.m. to noon the class will be held at St. John's Regional Medical Center Room 2 & 4 located at 1600 N. Rose Ave. in Oxnard. On Thursday, August 21st from 10 a.m. to noon the class will be held at the Simi Valley Senior Center located at 3900 Avenida Simi, Simi Valley. Attorney Craig Ploss will be the guest speaker. Call 800.272.3900 to register.