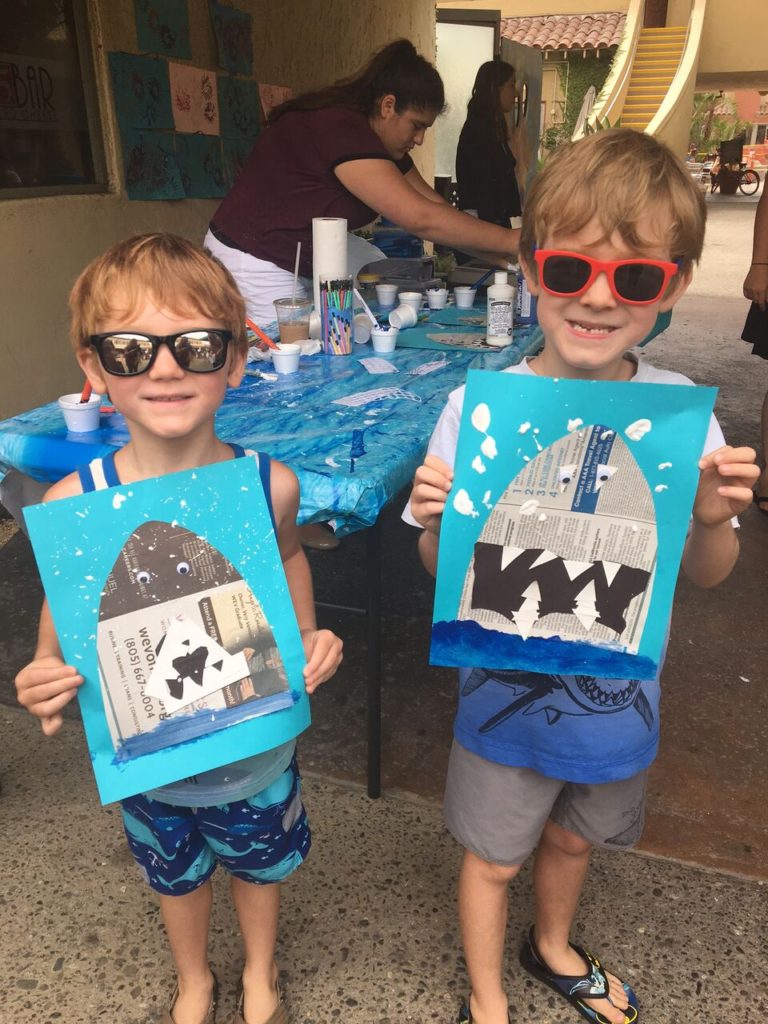 Leading the pack in what's hot for kids summertime fun in Ventura, Ventura Harbor Village is a sure bet for children with the announcement of the return of its 3rd Annual seasonal Seaside Kids Club to be held Thursdays from July 5 – August 9, from 11 a.m. – noon on the waterfront. Keep children busy all summer long with a seaside sojourn where they can explore beyond the classroom.
Ventura Harbor Village allows kids ages 4 -10 years old to immerse themselves in new sea themed activities, entertainment and crafts. Cost is $3 per child. Sign-in begins at 10:30 AM at the Kelp Corridor directly across from Coffee Dock & Post and outside the Village Carousel & Arcade.
For those kids who want to keep busy all summer long, they can become a Seaside Kids Club member, where for just $12, they receive a Club stamp card good for a complimentary stuffed animal after three visits, a wooden nickel discount for the entire family at Coastal Cone, special goodies each week, and a guaranteed spot on the Seaside Kids Club list (space is limited weekly).
All participants receive a Seaside Kids Club sticker and experience a different theme each week including "Red, White Sand & Blue Ocean," "Piratey Fun & Puppets Too," "Fit & Fun in the Sun," "Jellyfish Jam – All Things Squishy" and more.
Here's a glimpse of the Seaside Kids Club schedule, complete with free parking, bubbles and endless summer fun. www.VenturaHarborVillage.com
July 5, 2018: Red, White Sand & Blue Ocean
Take to the ocean and get kids to make their own ocean in a bottle, learn to put on a life vest with Captain Cooper from Ventura Boat Rentals, visit with Ventura Harbor Patrol, and receive a booklet on Water Safety.
July 12, 2018: Seals & Sea Lions Are Pinnipeds– Oh Wow!
Get up close and learn all about our pinnipeds in the Harbor and at the Islands from a Channel Islands National Park Ranger. As part of this summertime afternoon of fun, decorate a sea horse to take home (craft sponsored by Lakeshore Learning).
July 19, 2018: Jellyfish Jam – All Things Squishy!
Search for sea creatures in squishy sensory ocean water beads, attend a show and tell with Ventura Harbor's Squid experts, and create your own jelly fish craft!
July 26, 2018 – Yo Ho! Piratey Fun & Puppets Too!
Witness a professional marionette pirate puppet show, visit with a mermaid and pirate, play in a pirate ship, walk the plank, and create a Mermaid or Pirate Puppet!
August 2, 2018 – Fit & Fun in the Sun!
Strike a pose at sea with themed yoga led by yoga guru Pam Griffin. As part of this fun filled afternoon, partake in an obstacle course & relay races, and make a shell mobile to hang in the sun.
For visitor information, contact Ventura Harbor Village at 805-477-0470, online at www.VenturaHarborVillage.com. Ventura Harbor Village is located at 1583 Spinnaker Dr. Post, share, and like #VenturaHarbor