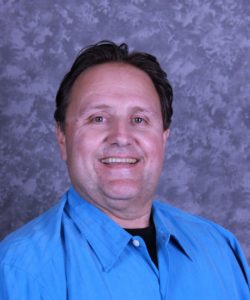 East Ventura resident Mike Marostica has announced his candidacy for Ventura City Council in the November 6th, 2018 election. The election will be the first in the newly drawn 4th district. Marostica, 47, has significant roots in East Ventura and wants to make sure that his community's needs are addressed while maintaining the sense of neighborhood.
I have been working on my Council candidacy for almost a year and fortunately my District was chosen for this year's election. I have received some very positive feedback and support from the people I have met with over the past few months. I look forward to addressing some of our shared concerns for the East End, like requiring that future plans include the amenities and service our community deserves. It is, also, very important to me that we work regionally on issues, like disaster preparedness and criminal vagrancy. I deal with vagrancy issues every day and I am the only candidate with "boots on the ground" experience in this area, which affects all of us. I am not going to settle for anything less than a complete solution to the vagrancy problem in this city.
I am a 25 year veteran of the Oxnard Police Department and Certified Gang Expert. I currently serve on the Ventura Parks and Recreation Commission. I was a board member, and served two terms as President of the Peace Officers Association of Ventura County (POAVC). In 2003, I started the local chapter of RAD – Rape Aggression Defense to train women in our community to protect themselves and I am the current President of the Gold Coast RAD Foundation. I am the current Chairman of the Oxnard Peace Officers Association Retiree Medical Trust. I am also a volunteer with the California YMCA Youth and Government program.
Family and community are very important to me. My wife Deborah is a lifelong East Ventura resident and both sets of our parents reside in East Ventura.​ For the first two years of my life, I went with my parents around the country as my Dad played minor league baseball for the Oakland A's. After that, we came back to Ventura where I have lived on the East End ever since. I graduated from St. Bonaventure High School and attended Ventura College where I received an AA Degree in Criminal Justice. During that time, I worked at the Ventura Family YMCA, where I met my lovely wife. We have two children, Andrew is 22 and Emily is 19.
I know it may sound cliché; but I really do want our district and our City to be a clean, safe and economically viable place to live and work for all of us, our kids and generations to come. And, I am ready to work hard to make this happen!