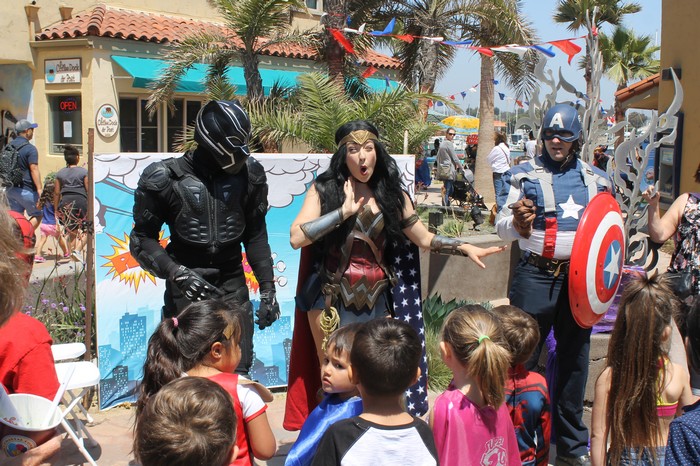 Black Panther, Wonder Woman and Captain America were at the Harbor on April 28 in celebration of the National Superhero Day. Superheroes come in all shapes and forms, but the one thing they all have in common is their commitment to saving lives and improving the way we live.
They were joined by real life local heroes who save lives and keep the community safe.
A fire truck was parked nearby during the event and families had the opportunity to meet local fire fighters.