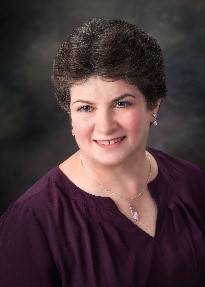 On April 19, the Pacific Coast Business Times presented Boys & Girls Club Chief Executive Officer (CEO) Patti Birmingham with a "Top 50 Women in Business" award before a full house at its awards ceremony in the Decker's Outdoor Corporation Goleta location. Patti was selected for her unwavering commitment to providing local youth with resources to help them reach their full potential in a nurturing club environment.
Patti Birmingham, in her role as CEO of the Boys & Girls Club of Greater Ventura manages the daily operation, fiscal management and long-term planning of the club. There are four club sites with a team of 44 staff—that provide services to 2,000 youth each year.  In her capacity as the organization's leader, she has expanded the resource development team to include a Director of Development and a Grant Writer; started the last 3 years with a financial reserve; restructured the Board for current non-profit governing trends; set up 8 years of committed future Board Presidents and increased services to youth.
"Patti's dedication to the youth of Ventura is second to none, said Ventura County Supervisor Steve Bennett.
Patti has always had a great love for kids and thought the Club would be a great place to work while she attended college in pursuit of a degree in Mechanical Engineering.  In 1989 she was hired as the Administrative Assistant to the Executive Director.   Her career path became fixed as her love for the organization deepened.  Her roles have included Fundraising Assistant, Director of Operations and CEO.  Twenty-nine years later, her passion for what she does is stronger than ever.
"The opportunity to provide positive impact on the lives of thousands of youth is what has inspired me throughout the years, and on a daily basis.", said Patti Birmingham, Boys & Girls Club of Greater Ventura CEO.
For 80 years, the Boys & Girls Club of Greater Ventura has provided a positive place for all youth, especially those who need us most, and quality programs to help them become healthy, responsible, confident and productive members of our community.