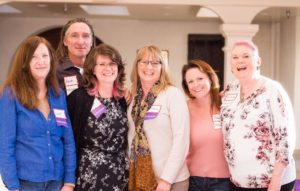 On March 15th the American Cancer Society held a survivor dinner at the Wyndham Garden Pierpont Inn. On this night they honored cancer survivors and caregivers for the American Cancer Society and Relay for Life. The survivor dinner was a fun night that consisted of music, speakers, raffles, and a tasty meal.
American Cancer Society is second to the US government for funding cancer research and has funded 47 Nobel Prize winners through their grants. They have programs and services such as Look Good Feel Better, Road to Recovery, cancer.org with 24/7 live chat, and their 1-800-227-2345 number where you can speak to a cancer specialist 24/7, 365 days a year.
There will be the Relay For Life of Ventura and Ojai happening May 5th at Buena High School. This will be a 24-hour event starting at 10:00 am Saturday and ending at 10:00 am Sunday. During this event, we will celebrate those battling or who have beat cancer, remember those lost, and fight back to find a cure. Please join in at any time during those 24 hours to come and walk the track, listen to entertainment, or enjoy the activities. For more information please call 644-4237 or visit RelayForLife.org/VenturaCa.