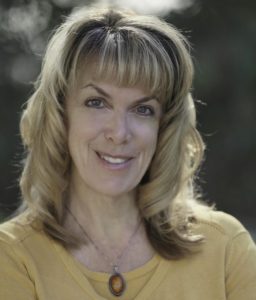 Marie Lakin, an active community volunteer and 32-year resident of east Ventura, is seeking a seat in Ventura's new District 5 this fall.
Lakin recently retired from the State Legislature where she worked for Assemblymember Pedro Nava and State Senators Fran Pavley and Henry Stern. She has been involved with important statewide public policy, as well as with cities in Ventura, Santa Barbara and Los Angeles counties on community issues. Previously, as a long-time associate in a Ventura public relations firm, Lakin worked with many local businesses. She has endorsements from more than 50 local leaders.
An 11-year member of the city's Cultural Affairs Commission and past chair and co-chair, Lakin has served on many local boards, including the Ventura Visitors and Convention Bureau, the Ventura Education Partnership, Serra Cross Conservancy, and San Buenaventura Heritage (Dudley House). She worked on city initiatives including ArtWalk, the city's 150th celebration, the library study committee and was one of the group who worked with Union Pacific Railroad to finally paint the graffiti-covered trestle over the 101 Downtown in 2012.
She by the Ventura Chamber of Commerce for her civic volunteerism and Outstanding Citizen in 2010 by the California Teachers Association for her volunteer work in the schools.
Since leaving the legislature, she founded a non-profit, ArtsVentura, which does private fundraising for local cultural projects, including ArtWalk. Her most recent project was putting together the final funding for muralist MB Hanrahan's vibrant SOHO Kites project on Ventura Avenue.
"I believe it is very important now that we have district elections that we have people who are not only vested in their own areas, but who also understand citywide issues," Lakin said. "I want to bring public service back into fashion. Too often politics at all levels has been about winning and not about serving the needs of the people who we are entrusted to represent."
East Ventura has not had a representative on the City Council in almost 20 years. "District elections have facilitated the opportunity for new voices to be heard," Lakin said. "It is time to have an advocate for the east end."
Lakin has built a comprehensive website with city news and a blog with commentary on local issues, www.marielakin.org. "If elected, I plan to put up another site for District 5 and frequently update it with news. Government needs to be transparent and information easy to find," she said.
Lakin is married and the mother of two children.