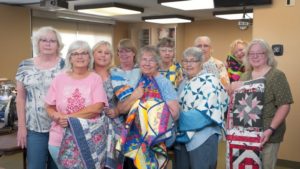 Evaluating and managing recurrent urinary tract infections in women will be the focus of a free seminar being held on Wednesday, May 9, in Ventura.
Anyone at any age can have a urinary tract infection, but they are most commonly diagnosed in women. It's estimated that half of all women will have a UTI in their lifetime and one in five women will experience recurrent UTIs. The causes for a UTI vary, but if left untreated, recurrent UTIs can lead to kidney damage and sepsis, a life-threatening illness caused by the body's response to an infection.
At this free seminar, Dr. Michelle Takase-Sanchez will discuss medication, natural remedies and lifestyle changes as ways to treat recurrent UTIs. Dr. Takase-Sanchez specializes in urogynecology. She completed an OB/GYN residency at Santa Clara Valley Medical Center and fellowship training in female pelvic medicine and reconstructive surgery at Indiana University.
The seminar begins at 6 p.m. in the eighth-floor Nichols Auditorium at Community Memorial Hospital. Registration is free but reservations are required. For reservations, visit Community Memorial Health System or call Brown Paper Tickets at 800-838-3006.
For nearly a decade, a diverse group of women from around Ventura County have been gathering at Community Memorial Hospital in Ventura to comfort and support patients in a unique and memorable way.
Once a month, the hospital's eighth floor auditorium is transformed from a meeting space into a whir of activity as the "Quilting Angels" arrive and unpack their sewing machines, fabric, rulers, scissors and pin cushions. Brightly colored quilts at various stages of completion fill the room, as does a contagious and uplifting laughter.
The Quilting Angels have taken on the task of creating a special "Moving Day" quilt for every patient who makes the move from the existing hospital into the new building. A distinct patch commemorating the occasion will be sewn into the corner of each of these special quilts.
Each patient faces unique challenges during a hospital stay, and it's often the little things such as visits from friends and family, cards and flowers, or familiar items from home that make the biggest difference in the recovery process.
"When a patient receives a quilt, it's indescribable," said Reverend Curtis Hotchkiss, Director of Spiritual Services at Community Memorial Health System. Reverend Curtis and the Spiritual Care Services team are the stewards of the completed quilts, handing them out to patients whenever a little extra reassurance or support is needed.
Since forming, the Quilting Angels have completed nearly 1,400 unique quilts – all with donated fabric and supplies the members share. They also share tips, tricks, and new techniques and the more seasoned quilters enjoy teaching newer members along the way.