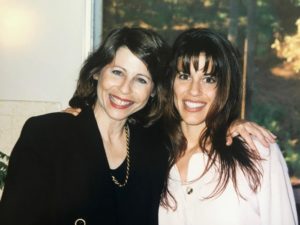 by Sheli Ellsworth
Wendy Di Rodio was stabbed to death in her sleep by an intruder on June 3, 2009. The killer then went on to stab her dog, Mimi, in the throat. On March 29, 2018, the murderer, Gina Drake was sentenced to 11 years behind bars.
Di Rodio owned and taught at the Wendy Jo Silver Dance Studio on Main street for years in the mid '80s. She was an animal lover, author and therapist. Di Rodio wasn't a criminal, she wasn't a drug dealer, she wasn't having an illicit affair. So why did Drake kill her in cold blood and spawn enough interest to attract the likes of Dateline and every newspaper in Ventura County? And why was Drake only sentenced to 11 years?
To start with, the killer was Di Rodio's niece. And there are more twists and turns. Drake's ex, Aaron Drake, was a Ventura police officer who attempted suicide in the police department's locker room in August 2017. Drake's attorney, Mark Pachowicz, formerly with the district attorney's office, was able to delay Drake's fate for 8 years, 9 months and 26 days while Drake was out on bond. Drake's daughter, Hannah Drake pleaded with the sentencing judge for the maximum and to finally put her mother behind bars. How does something like this happen?
In a victim impact statement titled, "The Nurturing of a Murderer" from Drake's sister, Suzanne Prescott, she describes her sister like this: What you see before you is the creation and nurturing of a murderer. This is what happens when a child is never told no. When a child is never taught to work for what they want. When a child is always saved from feeling any pain in the world. Prescott had hoped to read her statement to the judge but was denied. Prescott describes her sister as having, "violent mood swings and irrational, reckless outbursts and was an obvious danger to herself and others."
Prescott says her sister's over-eight years of freedom was funded by their mother and grandmother. "Saving Gina from any problems or inconveniences was how my family dealt with her behavior." Prescott thinks that her sister was enraged by their Aunt Wendy's pending home purchase. "She could never stand for anyone to have more than she did and she was concerned that our grandmother was helping Wendy buy a house."
But why only 11 years? Drake was initially charged with murder. She confessed to bringing the knife she used along with clean pajamas to change into. The murder, punishable by 25 years to life according to the California Penal code, occurred the night before Di Rodio was supposed to close escrow on the home she was purchasing. However, wrangling by the district attorney's office and Pachowicz reduced the charges to voluntary manslaughter, usually reserved for crimes committed in the heat of passion.
What can be learned from this tragedy and gross miscarriage of justice? Prescott says, "Please discipline your child. Let them fail. Let them suffer. Let them make mistakes and then please, I implore you… let them suffer the consequences."