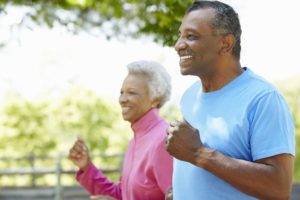 by Patty Jenkins
Start the New Year with hope for better treatments, a cure for PD and the knowledge that you are not alone! Join the Ventura Parkinson's Disease Support Group as we kick off the New Year by again hosting Wayne Pickerell, Vice President and Clinical Research Manager of Neurosearch, Inc. at our meeting on Wednesday, January 10, from 1:00 pm to 3:00 pm at The Lexington Assisted Living at 5440 Ralston St, Ventura.
Wayne has been involved in Parkinson's Disease for over 17 years and managed Clinical Research for Neurosearch well over a decade. Thanks to participating clinic's like Neurosearch and experts like Wayne, and also in large part to the leadership role of the Michael J. Fox Foundation, research continues to advance rapidly and there is more promising work being done to improve treatments for Parkinson's Disease.  Wayne will give us an overview of Parkinson's Disease and the typical treatments that we currently have, update us in new treatments that are being studied and he will also discuss progress in the search for a cure to Parkinson's disease.
We welcome all of our members, their care-partners and new friends who find themselves in this battle with Parkinson's Disease along with us. Please come join the Ventura Parkinson's Disease Support Group.
Thanks to the generosity of the Lexington Assisted, we are able to have our meetings every second Wednesday of the month there. There is a drop-off/loading and unloading driveway in the front of the building. Extra parking is also graciously available across the street from the Lexington in the Baptist Church parking lot. Please check in at the front desk for directions to the 3rd floor and sign-in at the meeting so we can keep in touch with you via email. For more information feel free to call me at 766-6070 We are an independent and volunteer-organized group not affiliated with or a part of any other organization or group.. Reservations are not required.