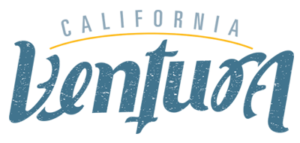 by your friends at Visit Ventura: Marlyss Auster, Cheryl Bagby, Michele Gilmour, Mike Laan, Fiorella Calderoni, Chelsea Soto, Lucas Suarez, and Michele Foster
It can be hard to find the right words in moments of crisis and we want to do whatever we can to help.
Visit Ventura is continuously providing updates at visitventuraca.com/thomasfire. The page includes the latest news and accommodation offers from hotel partners across Ventura County, Santa Barbara County, and San Luis Obispo County with special rates for evacuees.
Visit Ventura is also sharing crisis messaging in hopes of achieving integrated communications. After all, the more similar our messages sound, the stronger our impact. Crisis messages are being updated in real-time and are free for anybody to use as needed.
The latest updates on road closures and evacuation zones can be found at readyventuracounty.org.
Many of us are eager to help. At the moment, the best ways to help are to keep the roads clear for first responders, keep a safe distance away from affected areas, conserve water for firefighting efforts, and stay informed to help disseminate accurate information. United Way has also launched a text-to-give campaign for those looking to make a difference. Text UWVC to 41444 and 100% of the donations will go directly to those affected by the fires.
Amidst the smoke, there are beautiful stories of friends, neighbors, and businesses opening their doors to complete strangers who have been displaced by the #ThomasFire as well as first responders needing meals or rest. In the craziness caused by this event, we want to take a moment to appreciate everybody that has made a difference. It's you that make Ventura special.
We hope you and your loved ones are staying safe. Our thoughts are with everybody affected by the Thomas Fire. Please reach out to us if there is anything else we can do to help.