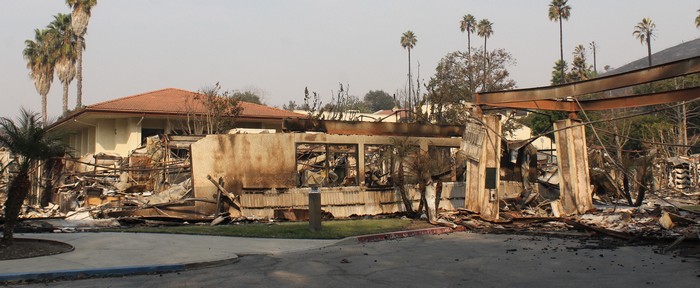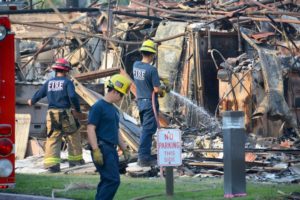 by Jennifer Tipton
On the top of the hill at 801 Seneca Street in Ventura stood Aurora Vista Del Mar, a psychiatric hospital focusing on behavioral health and addiction issues. The 16 acres on which it stood overlooks the ocean (hence, the name "view of the sea"). This scenic location dates back to the founding of Mission San Buenaventura in 1783 when it was known as San Buenaventura Mission Rancho. In 1914, the land was purchased by the state and became the Ventura School for Girls, the first state run reformatory until it relocated to Camarillo in 1962. The area then became the jurisdiction of the City of Ventura until the state issued a certificate of need for 16 acres of land to Community Psychiatric Centers in 1979. The existing buildings were torn down and rebuilt, changing hands several times until 2001 when it became Aurora Vista Del Mar Hospital, one of the most sought-out psychiatric hospitals in the state.
Seneca Street is at the far west end of Ventura and with the Thomas Fire originating in Santa Paula Monday night, it is staggering to think the flames raced that quickly across the hillside, an estimated 15 miles in only a few hours driven by powerful Santa Ana winds.
One source shows a gas main located in a 150-year-old grove of trees just below the hospital exploding and thereby igniting the hillside. The occupants, patients and staff, had very little time to evacuate but were able to do so safely after a quick role call to ensure they all were accounted for. Vista Del Mar staff are trained with the intent that patient safety is always the priority, however, this was a challenge none expected, there was barely time for staff to grab patient's charts and medications.
I spoke with Mary Burau, Clinic Administrator with Ventura County Behavioral Health and was told the estimated 65 patients were brought to the Thomas Fire Evacuation Shelter at the Ventura Fairgrounds Monday night and later safely transferred to other facilities, some in and some out of the county.
While other buildings in the area remained intact, the fire destroyed most of the hospital. Vista Del Mar was operated by Signature Healthcare Services, a private company.
At this time, it is unknown if they will rebuild.