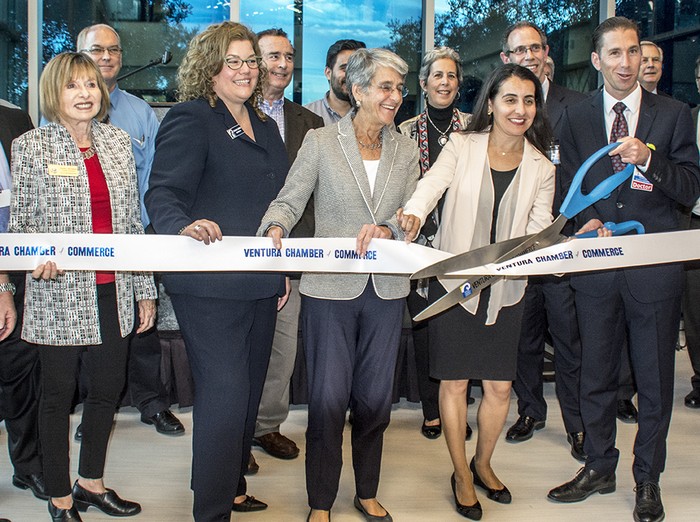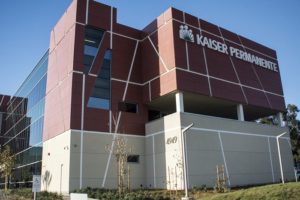 Article and photos by Richard Lieberman
The new Kaiser outpatient clinic held a grand opening for the 57,000 square-foot building alongside of the 101 Freeway in Ventura. The complex officially opened to patients on December 11th 2017.
Originally scheduled to open early next year Kaiser pushed up the opening date to December this year ahead of the original schedule. The construction project began with a ground-breaking ceremony in September, 2016.
The new clinic is Kaiser's answer to the need for additional space in West Ventura County. The new facility will serve as an outpatient center. The clinic features optometry, orthopedics, obstetrics-gynecology, cancer infusion, gastroenterology, podiatry, laboratory services and additional specialties.
Dr. Justin Kane, a hand surgeon will serve as the clinics physician-in-charge, "we have all the medical and surgical specialties under one roof," said Kane. Kane will serve along with 22 other physicians based at the new site.
A pharmacy and an urgent care center are scheduled to be added in the second half of 2018. Kane added "there won't be outpatient surgery, but some office procedures for certain types of skin cancer removal procedures will be available at the site."
The new Kaiser building has caught the attention of residents and those traveling along the 101 Freeway by its brightly lit lines running across its exterior. Dr. Kane noted that the "lighting is like a beacon and that is exactly what we want."
Taking advantage of modern interior design techniques, the facility features self-tinting windows, solar panels and other technology designed to be energy efficient. The brightly lit exterior lines compliment the design of the interior.
Kane added "it's a billboard" referring to the lighted exterior. "We wanted the building to look like the innovation and technology that we have included in its interior."