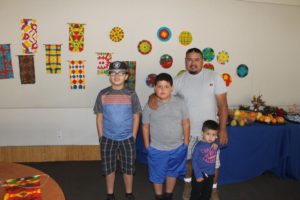 The Thomas Fire covers a span of more than 250,000 acres — larger than all of New York City. Over 1,000 homes and other structures have been either damaged or destroyed. The cost of the fire is more than $47 million, according to news reports, and will inevitably increase. Officials say it could take weeks or months to fully contain the fire.
In the weeks and months to come, the Museum of Ventura County will be collecting pictures, oral accounts and artifacts that tell the story of the Thomas Fire. They will be reaching out to you to understand how your homes, businesses and lives have been forever changed by this disaster.
The Thomas Fire story is one of devastation, but it is also one of community and compassion.
Through Thursday Dec. 21, from 9 a.m. to 4 p.m,. the Museum invites families and chaperoned groups to come to the Martin V. and Martha K. Smith Pavilion located at the Museum for community, activities, crafts and snacks. With Ventura schools remaining closed, the museum will offer several crafts and educational activities that incorporate science, art, music and more. There is also have complimentary snacks and water.
The museum is partnering with Thomas Fire First Responders Thank You Cards. A station has been set up with cards and materials for kids and families to write thank you cards to our first responders. Your opportunity to thank them.