Dr. Greg Gillespie, chancellor, Ventura County Community College District and Ysabel Trinidad, vice president for finance and administration at California State University Channel Islands are the newest Economic Development Collaborative–Ventura County board members.
"Greg and Ysabel each have more than 25 years' experience in higher education leadership. Their insight into university-level administration will be beneficial to our board's efforts to continue to develop partnerships, programs and services for clients we serve throughout Ventura and Santa Barbara Counties," said Bruce Stenslie, EDC-VC's president and CEO.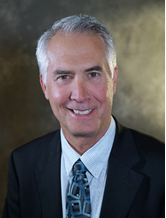 Prior to serving as chancellor, Gillespie spent four years as president of Ventura College. Gillespie has worked for more than 24 years in the community college system and has served in faculty, director, dean, vice president, and president positions at four different community colleges in Arizona, California and Washington. Gillespie is focused on supporting the colleges in providing student-centered access to quality and relevant educational programs and support services.  He works with employer, education and governmental partners to address shared educational and community priorities.  He also serves on several local, state and national organizations and boards.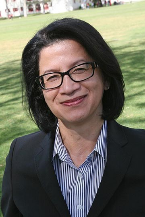 Trinidad became vice president for finance and administration at CSU Channel Islands in 2011. She has more than 30 years of leadership experience in finance and operations in the field of higher education. Prior to CSUCI, she served as vice chancellor for administrative services at the University of Washington, Tacoma, where she oversaw finance and budget, capital planning, institutional planning and research, facilities, human resources, campus safety and risk management for the growing, urban campus of 3,500 students. Trinidad holds an MBA from St. Mary's University in San Antonio and a bachelor's degree from California State University, Fresno.