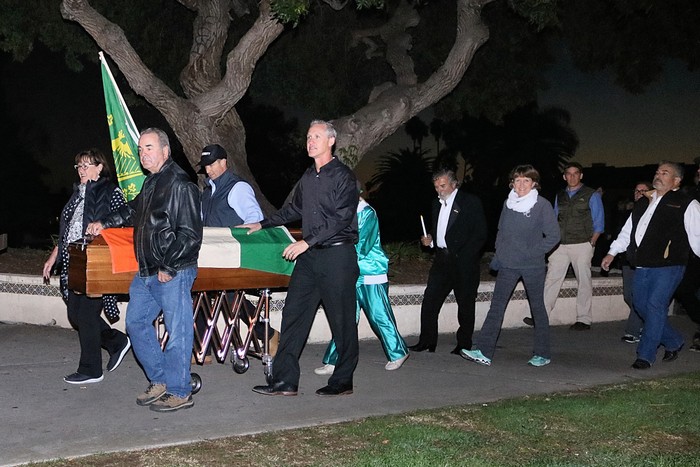 Mourners attend Irish wake. Photo by Michael Gordon
On Nov. 30, a traditional Irish wake and memorial procession was held in Downtown Ventura by about 70 mourners accompanied by the Pacific Coast Highlanders Pipe Band. All for a large green pig. His name was both Sham Hock or Pig O' My Heart.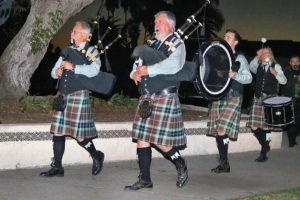 On March 11, at the St. Patrick's Day Parade his life ended after 26-years as he deflated in front of shocked parade goers.
The wake started at the Museum of Ventura County and proceeded through downtown with drinks along the way.
Parade committee member Jerry English who has been working on the new pig told the Breeze "I have been directing the new pig manufacturer on all of the unique aspects to give us a new pig that resembles the old pig."
The new pig will cost about $3,525. For information about donating to the construction of the new pig email Nan Drake at nanodrake@aol.com, parade co-chair Jim Monahan at jim.monahan @att.net or parade committee member O'Neil at tim@shamrocksfa.com.