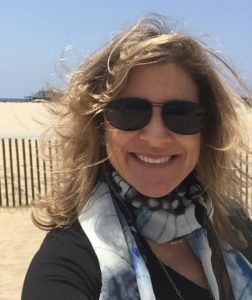 Pacifica Companies, a senior living operator with 70 communities throughout the United States, has announced a new Executive Director. The company named Stacie Dawes as Executive Director of its luxury Assisted Living and Memory Care community in Oxnard. Dawes, a licensed psychotherapist specializing in senior care for over 18 years, was the Community Relations Director for the Northridge, CA community prior. Pacifica Senior Living, Oxnard is currently under construction, is located at 2211 E. Gonzales Road, Oxnard.
Stacie has been working with seniors for over 18 years. She began her rewarding career as a licensed psychotherapist of her own private practice helping senior with aging challenges as well as guiding families transition their loved ones into assisted living and memory care communities. Stacie has worked with the Pacifica family since 2012 and loves working with seniors.
She states, "It's a gift having the opportunity to meet and gain knowledge from listening to their history. I obtain simple words of wisdom through hearing their life stories."
She is proud to offer families more senior living care options, and the peace of mind that comes with the high quality standards that sets Pacifica apart. Stacie and her husband Jeffrey have been married for 21 years and are the parents of two adult children who are both attending University of Oregon.
Pacifica Senior Living and Memory Care, a 74-unit community slated to open Late 2017 is now Pre-Leasing. Featuring a range of lifestyle options from luxury, resort-style living to personalized care when you need it, they will provide services for assisted living and memory care residents.