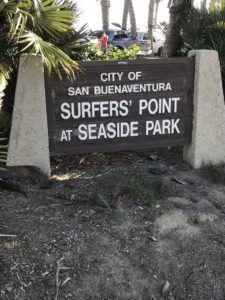 by Jennifer Tipton
I asked 6 Ventura surfers "Where's your favorite surf spot in Ventura?" … and it was unanimous because these are all the same spot!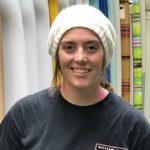 Lilly Givner
age 26
works at Ventura Surf Shop
"The Cove – probably because I grew up surfing there, it's my number 1 go to." Lilly learned to surf at age 13 and goes out 2-3 times a week.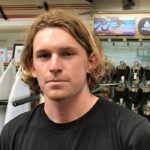 Luke Williams
age 20
also works at Ventura Surf Shop
"Ventura Point because it's definitely the most consistent break in Ventura, it usually always has a wave!" Luke learned to surf at age 14 but says he didn't get serious until 15 or 16 and he goes every other day.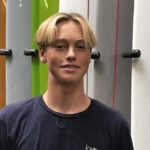 John Siman
age 16 another
Ventura Surf Shop employee
"C street! It's just really fun and the whole stretch is well rounded, it can get big and scary up on top but it's more friendly down in the cove. My favorite is the cove." John has been surfing since he was 11 or 12 and goes out "like every day or every other day."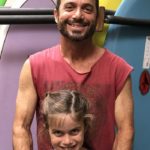 John DeSurro
age 46
General Contractor / Musician
"The Point because you can surf it at high tide or low tide and you can use a variety of boards. I'm reading a book right now that names Ventura as one of the best surfing spots, it was the choice spot in the 60's when I lived off Pierpont." John's daughter, Rhea goes out with her dad and rides on the nose of his board.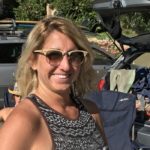 Maddie Maple
age 29
Middle School Teacher
"C Street by and large! I mostly come here for the people, I used to surf another spot because it's closer to me but the people weren't quite as welcoming. I tell people I chase the welcome not the wave, it's a lot more fun to be here!" Maddie started surfing "off and on" at age 15 but now comes out "usually every day, we're here a lot."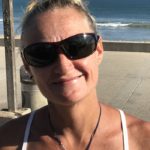 Nicole Tenorio
age 44
Single Mom of 3 – does everything!
"C Street! The break is the best, you can almost always catch a wave, even when it's flat it usually picks up and it's a long ride!" Nicole has been surfing for 20 years but only gets out a couple times a month. She's trying to get her 6-year-old son out there with her…