by Jennifer Tipton
What's Your Favorite Thing at the Fair?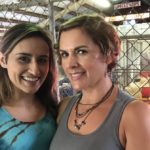 Irene Vagi
age 52 with daughter Tatiana Vagi age 28
"The art and the animals, it's different every year. You get to look at what people in your community are capable of, and of course those baby pigs!"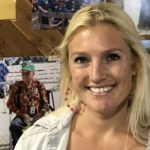 Alexa Garner
age 30
"The animals! All the animals! My best friend's niece just won Grand Champion for her pig named Leo" (after Uncle Leo's Little Red Barn?)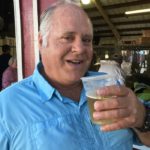 Michael Reed
age 64
"Besides the beer? I always like to look at the landscaping and it's a tradition to ride the Ferris wheel – I love it! That's why I come to the fair, to ride the Ferris wheel."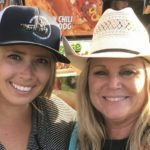 Shannon Culligan
age 58 with Jordyn Hill age 23
"Ventura Cattlemen's Sorority! We have an event that's all about the cows and horses, they are numbered from 0 – 9 and we must sort them in less than 60 seconds." Shannon's been doing this for seven years.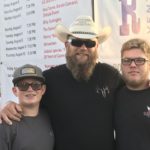 Keith Moore
age 42 with sons Tyson 17 and Taite 13
"My favorite part is going home! Nah, people watching I guess and getting dressed up to go with my wife and family. This is about as dressed up as I get."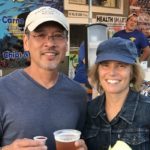 Byron Gin
age 58 with Patty Jenkins age 52
"The fish tacos from Palapa, this is our second time! They are healthy, tasty, generous and easy to eat. We like to mix the hot and mild sauces. We also like the polish dogs and kettle corn."