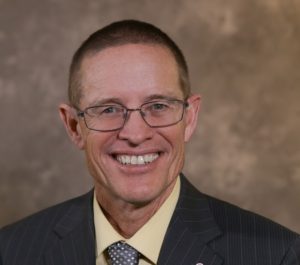 Ventura County Community College District Trustee Stephen P. Blum, Esq., was re-elected to the California Community College Trustees (CCCT) Board for a second three-year term during the CCLC 2017 Annual Trustees Conference in Lake Tahoe held on  May 4-7.  The CCCT Board serves a major role within the Community College League of California (CCLC) in representing California's 113 community colleges.  The twenty-one member board is elected statewide by the 72 district governing boards; it provides leadership and direction to ensure a strong voice for locally elected trustees.
"I am proud to know Trustee Blum and to serve alongside of him on the Board of Trustees for the VCCCD," stated VCCCD Board Chair Bernardo Perez.  "His commitment to service through excellence in education is a model for us all and his re-election to the CCCT Board is well deserved. Recently he provided special leadership as the trustee representative on the CCLC accreditation task force," added Perez.
"I am pleased to continue my service on the board of the California Community College Trustees," stated Blum.  "Thank you to my fellow board members for your confidence and the hard work that you also put into serving community colleges throughout the state," he added.