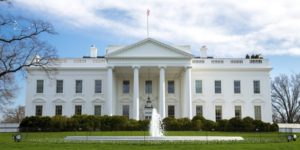 You are 62 years or older and you own a home. Or your parents are 62 or older and own their own home. You hear about reverse mortgages from a news article or an advertisement or a website. Or maybe from a friend or relative. Or you might contact a reverse mortgage lender on the phone or on the internet. You hear that you can borrow against the equity in your home while you still live in it. You hear that this is a loan you do not have to pay back until you leave the home permanently. Your interest is sparked.
This might be just the right financial solution for a current or a future need. You can use a reverse mortgage to pay off your existing mortgage and lower your monthly expenses. You can use it to pay for health care. Or it might just provide you with the peace of mind that comes from knowing you have cash available.
Senior citizens considering a reverse mortgage and those who already have them now have new tools from the National Reverse Mortgage Lenders Association to help them better understand these unique loans.
The free guides, posted to NRMLA's consumer education website, reversemortgage.org, explain the benefits and responsibilities of this type of home equity loan used by more than a million homeowners to age in place, according to NRMLA.
"Part of our mission as an association is to educate consumers about the pros and cons of a reverse mortgage by being transparent about how the loan works," said NRMLA President and CEO, Peter Bell.
"The new consumer guides are another way to provide reverse mortgage borrowers with information about loan terms, guidance for working with the lender after the loan is closed, and the process for repaying the loan when it comes due."
"We consulted professionals from all areas of the industry to ensure the information we are sharing is clear, comprehensive, and responsive to the most common questions posed by borrowers and their families. We hope to see a broad adoption of the guides by policy makers, consumer advocates, and other professionals whose clients can benefit from learning more about reverse mortgage loans," said Bell.