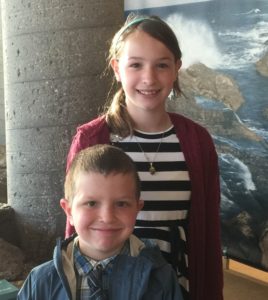 by Jennifer Tipton
March 22nd marked the 5th annual Water: Take1 Online Short Film Awards Ceremony presented by Ventura Water. Presented at The Channel Islands National Park Visitors Center in Ventura Harbor Village, the event draws attention to the challenges facing our water supply on a local, national and global level. More specifically: how we look at it, how we use it and how we share it.
Filmmakers from around the globe were invited to create a short (less than 5 minute) film to address the topic of water, and over 50 films were submitted. Ventura Water previewed them all prior to showing only the best of the best last evening.
Before the films were screened in a movie theater setting, movie-type snacks were provided to the viewers such as popcorn, sodas and candy – very clever indeed!
The films showed tremendous diversity – some were funny, some beautiful and some shocking. Many films were submitted from other countries and it certainly demonstrated that the concerns about our water supply are not limited to home.
The Grand Prize was $1,500.00 and was awarded to "Place of Sweet Waters". This film addresses water scarcity as a result of social misuse, a very powerful piece of work.
The Audience Choice Award went to "Drought Wars – The Family Fights Back" where the kids provide tips and tricks to save water around the house. It is a delightful piece of work submitted by our very own Meehan family!
Ventura Water teams up with several sponsorships, but new this year they forged a promotional partnership with Shorts TV where submitted films were eligible for inclusion in a film showcase that aired throughout the month of March in honor of World Water Day.
All of the film festival's finalists can be viewed at www.watertake1.com.