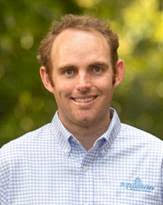 The Ventura College Diesel Mechanic program has added Keith Barnard to its Advisory Committee. Barnard is director of global grower relations for Mission Produce which rely heavily on medium- to heavy-duty diesel equipment.
The Ventura College Diesel Mechanic program was created in response to the growing need for qualified diesel technicians. The program was brought to Ventura College in 2016 through Gibbs Truck Centers, which provided funding and an on-site lab facility at the Gibbs center in Oxnard.
A third-generation Ventura County resident, Barnard is a graduate of Cal Poly State University, San Luis Obispo.
"We currently have quite a shortage of local qualified diesel truck technicians. The increasing demands of diesel technology in terms of greater pollution reduction and fuel economy add a new element to the training needed," said Barnard.
"The diesel engine service market is predicted to grow nearly 10 percent over the next decade in Southern California," noted Norbert Tan, executive director of the Ventura College Foundation.
"The Ventura College Foundation plays a critical role by helping to make it financially feasible for students who want to participate in this highly-desirable training program, but can't swing it financially on their own," Tan said. "Only Ventura College provides this kind of training at $46 a unit, along with the opportunity to earn an associate's degree. It's truly a win-win for everyone."