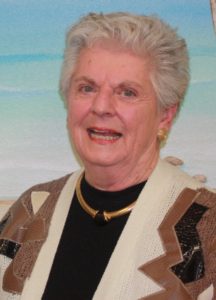 by Lori Harasta
Scammed!  "How could I have fallen for it?" Peggy Younes asked herself as she hung up the phone.  The next day she found herself testifying about her experience at the Stop Senior Scams presentation at Cypress Place Senior Living in Ventura.
The Stop Senior Scams Acting Program is a series of skits, cleverly and humorously presented by professional actors that tell tales of one scam after another.  There's the "Grandparent" scam, the "IRS" scam, and the "Sweetheart" scam.  The latter is when someone reads an obituary, shows up at the door of the surviving spouse and claims he/she knows the deceased, wooing and deceiving the grieving mate.
Then there's the "Yes" scam.  A cold-caller asks, "Are you the lady of the house?" or "Are you the homeowner?" or "Can you hear me?"  The idea is to get you to say "Yes". A recording of your "yes" could be used as "proof" that you signed up for a product or service or authorized the use of your credit card.
At the end of the Stop Senior Scams Acting Program, Director Adrienne Omansky encouraged Peggy to stand up and tell her story to the audience.
"It was a cruise scam.  They called and told me I had won a $5,000.00 travel package!  All I needed to do was present a voided check for confirmation. After talking for a while to two very charming ladies, they passed me off to the "certified confirmation officer" who asked what the routing number was on my check, and then kindly requested the nine numbers that followed.  Those guys were good! I've never fallen for a scam before!"
Fortunately, with Peggy's fast thinking, there was a happy ending.  She googled the name of the company and nearly fainted when the word "scam" showed up in the search box.  She quickly called her bank, which immediately closed her account and opened a new one for her.
According to Director Omansky, "It's nothing to be ashamed of.  We're all vulnerable. We all need to help each other."  The actors have all been scammed themselves, a key motivator in their desire to spread the word about how to avoid falling victim.
To report senior scams, call Adult Protective Services (APS) at 654-3200.