The Ventura Hillsides Conservancy (VHC) recently announced the induction of a new president and three new members to their board of trustees.  Paul Meehan was elected as VHC president and Steve Doll, John Hankins (VHC secretary) and Ed Wehan, were voted in as new trustees.
"Our new president and board members bring an invaluable depth of experience and passion for our conservation to VHC," said Derek Poultney, VHC Executive Director.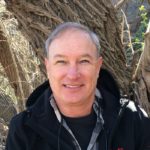 Meehan, currently an IT advisor for FedEx, has a diverse career history ranging from being a naturalist on the Channel Islands, to a boat captain for Island Packers, to serving as a law enforcement ranger for the National Park Service on Anacapa Island to being a backcountry ranger in Lassen Volcanic National Park.  A father of two, he volunteers for animal and environmental causes in his spare time.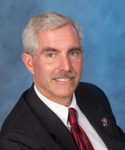 Doll, an independent commercial real estate broker, currently serves on the boards of Ventura Fair Foundation, Pier into the Future Foundation, and Ventura Visitors and Convention Bureau. He previously served as chairman of the Ventura Chamber of Commerce and the Ventura YMCA, commissioner for the Ventura Port District, and president of the Ventura Downtown Rotary and Lions Clubs. Doll is a long-time endurance event competitor and co-founder of the Ventura Marathon and Ventura Turkey Trot.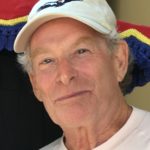 Hankins, VHC Secretary, a lifelong reporter and editor, writes extensively about the political process, the environment and grassroots action. He previously owned the Santa Barbara County News Service and companion News Clipping Service.  Now semi-retired, Hankins serves as the editor of Condor Call, the Sierra Club's newsletter covering Ventura and Santa Barbara counties. He occasionally writes for the Ventura Breeze.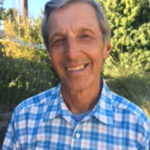 Wehan, served for 16 years on the City of Ventura Parks and Recreation Commission and on the board of the Ventura Visitors and Convention Bureau. He currently is the chair of the Ventura Community Partnership Foundation.  Wehan, retired from Decker's Outdoor Corporation, stays active in the community as a parks, recreation and open space advocate.