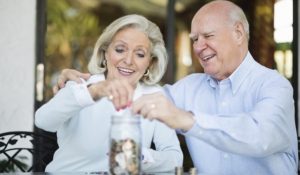 by Essie L. Landry Public Affairs Specialist Social Security Administration Sierra West Area
Social Security is constantly evolving to make our beneficiaries lives easier. If a person is currently receiving benefits from the U.S. Department of Housing and Urban Development (HUD), and are reapplying for benefits, or are assisting someone with their application, a trip to the Social Security office is probably not necessary even if verification of Social Security benefits is needed.
When is a Good Time to Start Receiving Social Security Benefits? – Enjoying a comfortable retirement is everyone's dream. For over 80 years, Social Security has been helping people realize those dreams, assisting people through life's journey with a variety of benefits. It's up to each individual when he or she can start retirement benefits. A person could start them a little earlier or wait until his or her "full retirement age." There are benefits to either decision, pun intended.
Planning Will Help You See Green in Retirement – Social Security has been a cornerstone of financial security for over 80 years. As you might already know, a lifetime of measured discipline can ensure a comfortable retirement. Social Security can help individuals plan, save, and see plenty of green in their golden years.
You, Women's History, and their Power of Social Security – March is Women's History Month — a time to focus not just on the past, but on the challenges women continue to face. Nearly 60 percent of the people receiving Social Security benefits are women, and in the 21st century, more women work, pay Social Security taxes, and earn credit toward monthly retirement income than at any other time in our nation's history. Knowing this, a woman can be the author of her own rich and independent history, with a little preparation.
Your Contributions Make Our Nation Stronger – At first, an individual seeing taxes taken out of his or her paycheck can be a little disappointing. However, the individual can take pride in knowing he or she is making an important impact each week when he or she contribute to Social Security. Understanding how important his or her contribution is takes some of the sting away because his or her taxes are helping millions of Americans — and protecting the individual and his or her family for life — as well as wounded warriors, the chronically ill, and disabled.