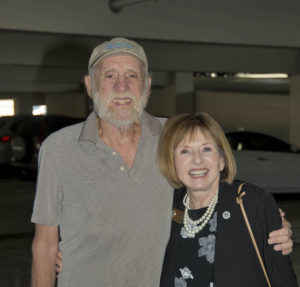 Gold Coast Transit District (GCTD), Ventura County's largest provider of public transit, has announced several changes in its Board of Directors and senior management team.
The City of Port Hueneme has appointed Councilmember Jim Hensley and the City of Ventura has appointed Councilmember Cheryl Heitmann to the Gold Coast Transit District Board of Directors.
Cheryl Heitmann replaces Ventura Councilmember Carl  Morehouse who did not run for reelection last year after serving 18 years on the Ventura City Council and 5 years on the GCTD Board of Directors.
Cheryl told the Breeze "I am excited to join the Board of Directors of the Gold Coast Transit District.  Public transit is an important resource for Ventura and I look forward to working with the Board and staff to continue to look for even better ways to serve the public transit needs of our community."
"We are thankful for the input and perspective our outgoing Directors have given us over the years. With several major projects on the horizon, including construction of our new facility, we look forward to engaging and working closely with our entire Board to address the opportunities GCTD will face this year," commented Steve Brown, Gold Coast Transit District's General Manager.
The five-member Board of Directors represent nearly 4 million annual passengers who utilize GCTD's fixed route and paratransit services in the cities of Ojai, Oxnard, Port Hueneme, Ventura and the County of Ventura.