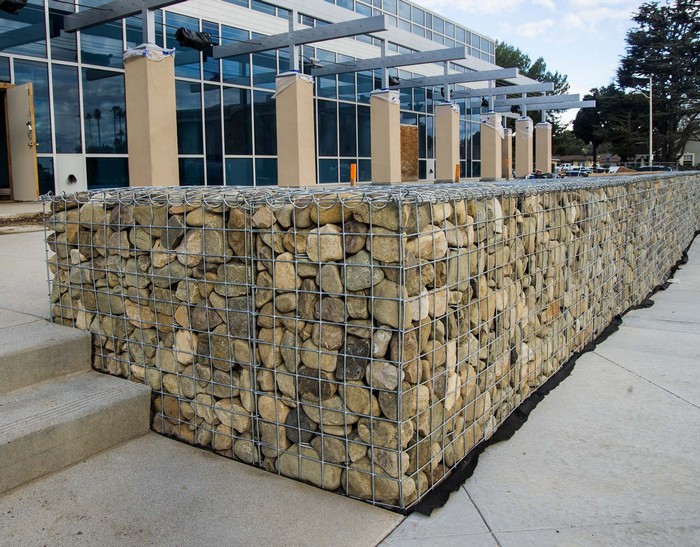 by CMH
As part of the exterior landscaping for the new CMH, our gabion walls are creating considerable conversation as people keep asking why the retaining walls have been left unfinished. The answer is quite simple – they haven't been.
The word "gabion" comes from the Italian word gabbionee, meaning "bird cage," and that is exactly what it is. A gabion wall is made of stacked stone-filled gabions tied together with wire. Used for thousands of years by the military and structural engineers, gabions provide an attractive, effective and relatively inexpensive retaining-wall system.
The gabion walls in front of the new hospital will be located near the Dining Terrace and in the Park in front of the main entrance. These walls will hold Ojai sandstones – the same material used for the tiles on the front of the hospital.