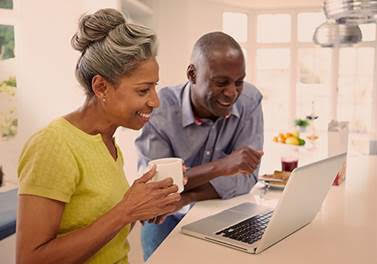 by Essie L. Landry, Public Affairs Specialist Social Security Administration
Sierra West Area
Harness the Power of Our Top Ten Blog Posts – At Social Security, we're always looking for ways to improve how we communicate with you. It's been a year-and-a-half since we joined the blogosphere, and we couldn't be happier with the content we've been able to provide! This blog is exactly what we envisioned: an honest conversation with you about our programs, the topics that matter to you, and how our agency can better serve you.
Social Security Continues to Innovate with New Features – Social Security is always innovating and improving our technology to better serve you. In an effort to meet our goal to deliver innovative, quality services, we are improving how you can check the status of your Social Security benefit application online.
We Are Here to Help Your Realize Your Dream – Many people commemorate January 16 Martin Luther King, Jr. Day by serving their community and giving to others who may be less fortunate. In many ways, this is what Social Security does every day, all year long. A great way to be of service to others is to help someone you know who may need assistance applying for Social Security, Medicare, or Extra Help with Medicare prescription drug costs. This is easy to do at www.socialsecurity.gov.
Social Security is Always Evolving – Social Security is always evolving to meet the needs of the American public. We're optimistic about the future and the limitless possibilities for progress. Much of the progress we've made together, as a nation, is through the shared responsibility of paying Federal Insurance Contributions Act (FICA) tax. This federal payroll tax funds Social Security— programs that provide benefits for retirees, the disabled, and children of deceased workers. You help us keep millions of hard working Americans out of poverty.
A Fulfilling New Year's Resolution: Retirement Planning – It's 2017, and that means you might be one more year closer to retirement. Whether you're at your very first job or wrapping up a successful career, there are always new things to learn about when it comes to saving for the future. So why not make retirement planning part of your New Year's resolution! Putting money in a high yield savings account (if you can find one) is always smart, but you can do even more. The U.S. Department of the Treasury now offers a retirement savings option called myRA. There's no minimum to open the account, you can contribute what you can afford, and you can withdraw funds with ease. To learn more about myRA, visit www.myra.gov/.
Questions and Answers Segment – Answers questions ranging from what you can do at www.socialsecurity.gov to the purpose of the Supplemental Security Income program.