Do you suffer from stress, anxiety or high blood pressure? The SCAN Health & Wellness Center is offering Healing Vibrations classes, where participants are "bathed" in sound by a large Tibetan Singing Bowl. These special bowls have been shown to improve immune function, lower heart rate and blood pressure and reduce stress. The classes will be held for four consecutive Thursdays in August, starting August 4th. The cost is $12 for four sessions. For more information or to sign up for vibrational healing, call 658-0365. Space is limited.
Learn how to surf the web on Your iPad at the SCAN Health & Wellness Center
Are you having trouble figuring out how to use your iPad? The SCAN Health & Wellness Center is offering free monthly "iPad Basics for Seniors" August 23 at 9 a.m. During this two-hour, entry-level class, participants will learn basic tablet terminology, initial set-up procedures, the features and gestures of their iPad, and more. Subsequent classes will be held 9/27, 10/25 and 11/22. The iPad Basics class is open to seniors 55 and older and their caregivers. Please bring your iPad. To register for this class, please call 658-0365.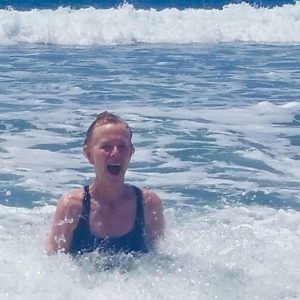 Looking for a fun way to get your groove on with a new dance party workout? SCAN is hosting twice weekly Zumba gold classes right now! Seniors aged 55 and older are invited to register for a dance party workout until September 21, every Monday and Wednesday from 4 – 5 p.m. To learn more details about this program, including cost and to register for Zumba gold classes, please call 658-0365 as there are only a few spots left.